PEOPLE
Indonesia
The Legacy of Asia's Genius and Indonesia's Former President, BJ Habibie
Indonesia's third president Bacharuddin Jusuf (BJ) Habibie passed away on Wednesday at 6.05 p.m. after being in intensive care at Gatot Subroto Army Hospital in Jakarta since Sunday, September 1. His second-born son Thareq Kemal Habibie said Tuesday that his father was starting to get stable after intensive treatment for exhaustion from his packed activities, Antara reported.
But fate had other plans for BJ Habibie. The genius who created Indonesia's first self-made aircraft died at the age 83 Wednesday afternoon, surrounded by his loving family.
An engineer educated in Indonesia, the Netherlands and Germany, Mr Habibie spent nearly two decades working for German aircraft-maker Messerschmitt-Boelkow-Blohm, before returning to Indonesia in 1974 to help lead Gen Suharto's campaign to industrialise the economy.
His passing reminds of the legacy he has left behind in the field of democracy, economy, science and technology.
1. Crack Propagation Theory
It is reported that Habibie founded this theory which is used by the aviation industry to propagate or pinpoint the initial spot on an airplane's fuselage or main structure. This enables scientists and aviation investigators to study an airplane's metal fatigue and its effects on structural damage.
2. Developing the First of Indonesia's Aviation Industry
On April 26, 1976, the scholar established PT. Industri Pesawat Terbang Nurtanio which became the inaugural aviation industry in Southeast Asia. Nurtanio is the pioneer of Indonesia's aviation industry.
It then changed to Industri Pesawat Terbang Nusantara (IPTN) on October 11, 1985, before it was restructured in August 2000 into what is now known as the Indonesian aircraft manufacturer PT Dirgantara Indonesia (PT DI).
3. Developing Indonesia's First Aircraft N250 Gatotkaca
In 1995, BJ Habibie succeeded in leading the N250 Gatotkaca aircraft project that was based on his own personal design, which is said to be able to endure the Dutch Roll. The Gatotkaca is also the only turboprop craft in the world utilizing the fly-by-wire technology, which sees controls not directly mechanically joined.
Apart from the N250, he also significantly contributed to several other aircraft and helicopter projects for military use and commercial use.
4. Building A Just, Open, Democratic Society
The Washington Post reported as president, Habibie apologized for past human rights abuses and outlined an eight-point reform program "to build a just, open and democratic society."
He ordered the release of political prisoners, dismantled restrictions on the press and reformed politics to allow for free elections.
He lifted a three-decade-old ban on the speaking and teaching of Mandarin as part of an easing of discriminatory policies against ethnic Chinese that was instituted by Suharto after his anti-communist pogroms of 1965-66.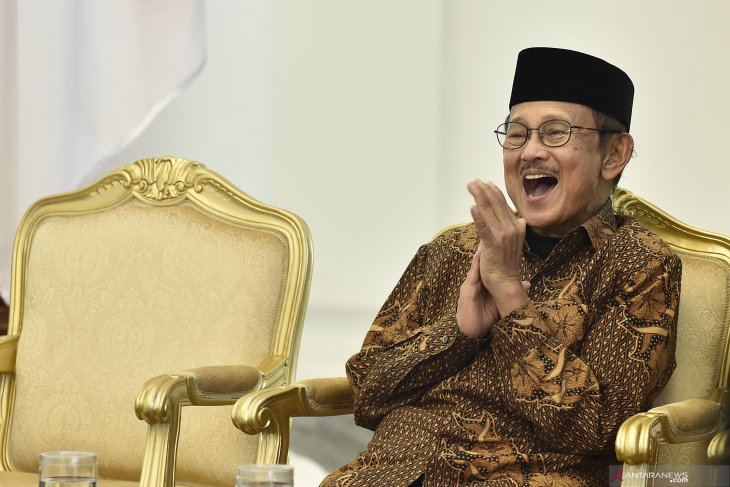 5. Singapore "Little Red Dot"
In Singapore, Habibie is best known as the man who referred to the city state as a "red dot". According to Kompas.com Habibie, at the side of a seminar held in Singapore, later clarified his statement saying that he referred Singapore as "red dot" to inspire Indonesia's youths to learn and excel. Singapore later embraced that reference calling itself "the little red dot", using it to underline how the island nation has transcended size to take its place on the world stage, The Straits Times reported.
In a condolence message, current President Joko "Jokowi" Widodo called Habibie a "model of a statesman in our life," saying he frequently contributed solutions for the country's problems,
Proud
0%
Sad
75%
Excited
8%
Indifferent
0%
Inspired
0%
Amazed
17%