Credit by Skyscraper illustration © Saps News Center
Located just to the north of District 1, Landmark 81 is the centrepiece of the Vinhomes Central Park development. Already the tallest structure in Vietnam, once completed, the 81-floor tower will be the second tallest in Southeast Asia and among the 20 tallest buildings in the world.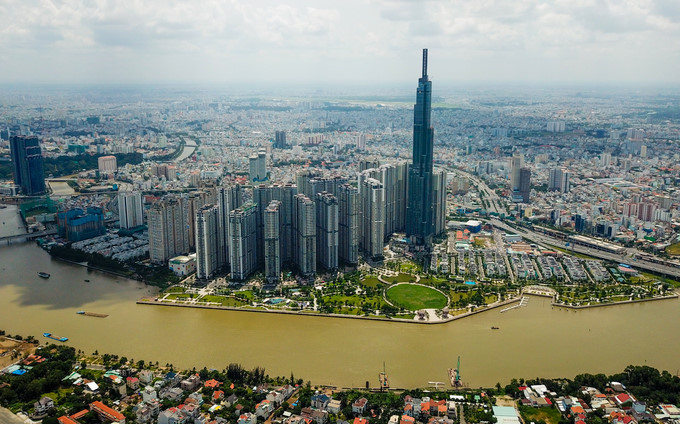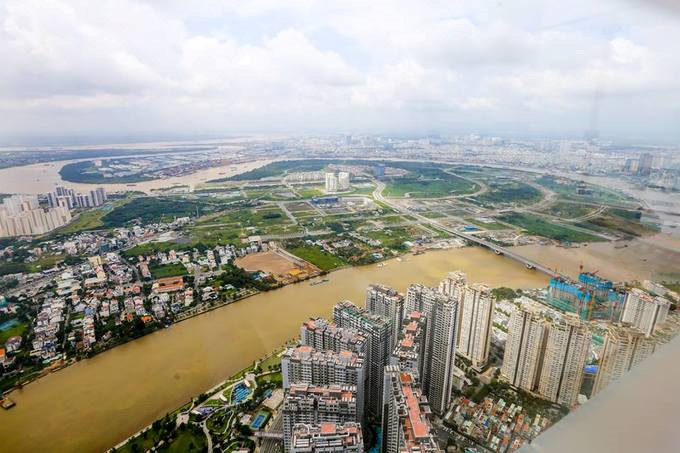 Designed for mixed-use, the lower 42 floors will accommodate apartments, while the upper floors will house a five-star hotel. An observation deck will cap the super-tall structure, and a retail podium has been incorporated into the ground floor, which also features three basement levels. The tower has a planned completion date of summer 2018.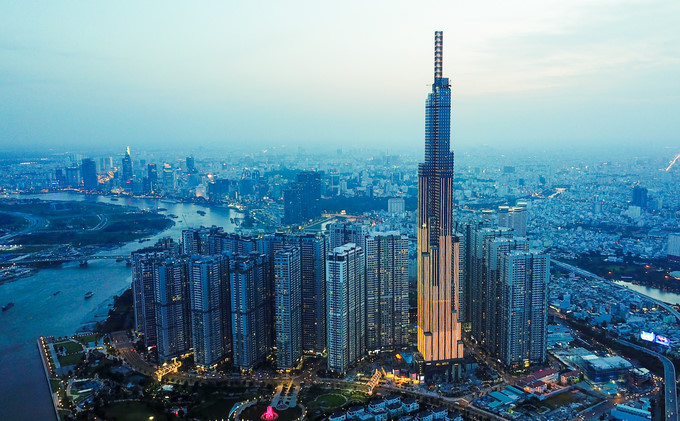 Based on bamboo
Conceptually based on bamboo stems — where strength is gained from the assembly of smaller parts — the tower comprises a series of square tubes that stop at different height, which creates a distinctive tapered profile.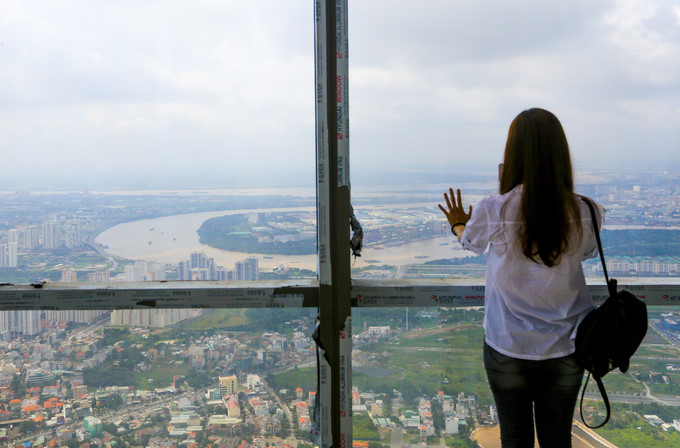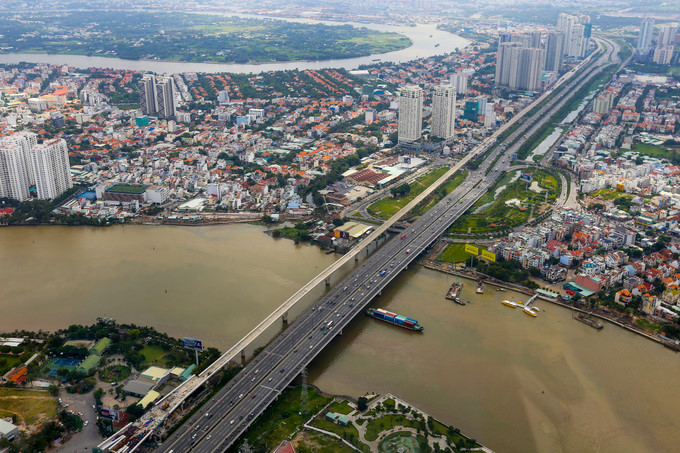 The structural system relies on a central core, assisted in part by columns located at the center of each square tube and connected to the core by beams; this aids stability against lateral forces, such as wind and earthquakes. All primary structural elements are cast in situ concrete and the tower is crowned with a steel frame partially clad with "feature fins".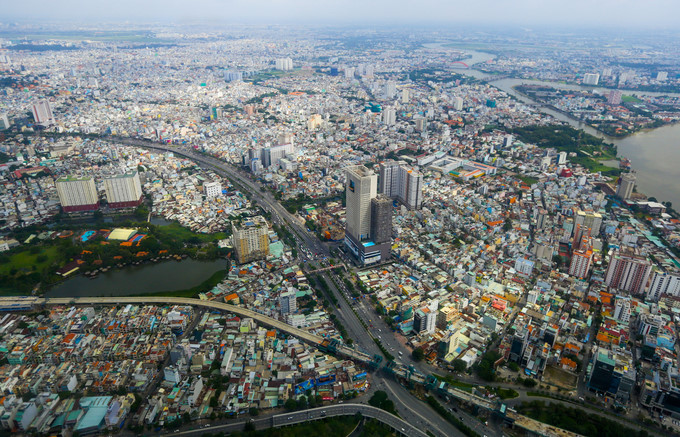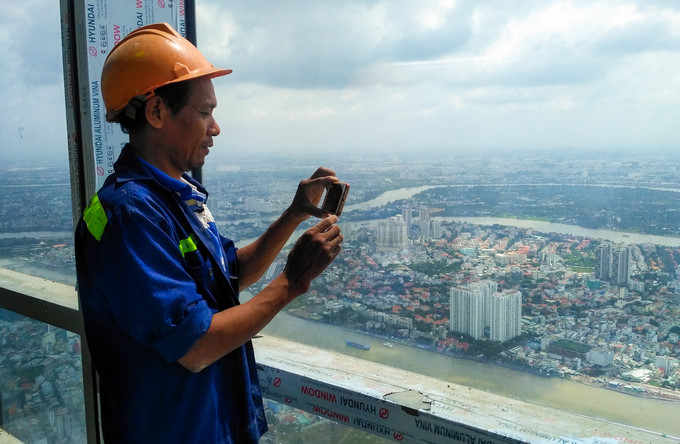 Built to last
A particularly challenging aspect of the structural design is the foundation — Ho Chi Minh City is infamous for its extremely poor ground conditions. To combat this, rectangular concrete piles called barrettes are arranged at near-maximum-allowable density and extend to a depth of over 90 meters.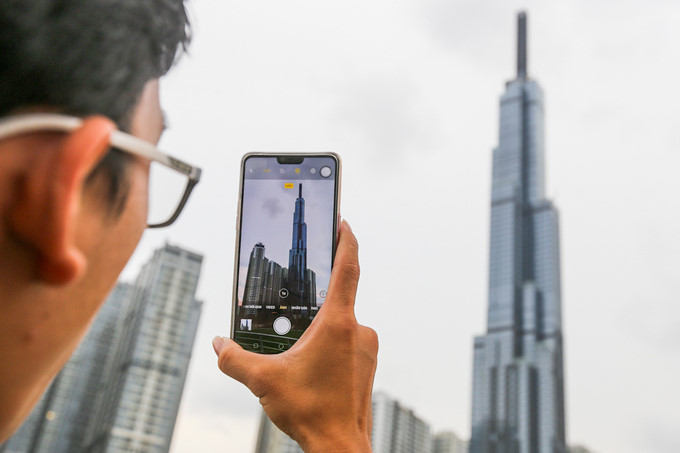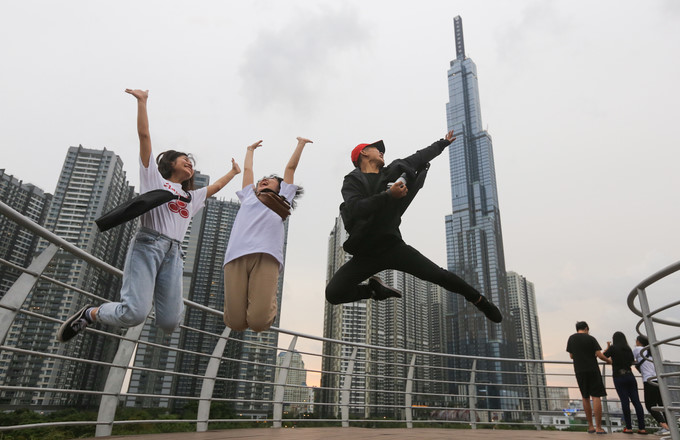 The design was influenced by data accrued from site-specific, seismic ground investigation and wind-tunnel testing, both of which are relatively unusual for projects in Vietnam. Another unusual design feature is the use of a lift for evacuation in the event of a fire. This was proposed and substantiated by Arup's Fire Engineering Team, based on conformance with NFPA requirements.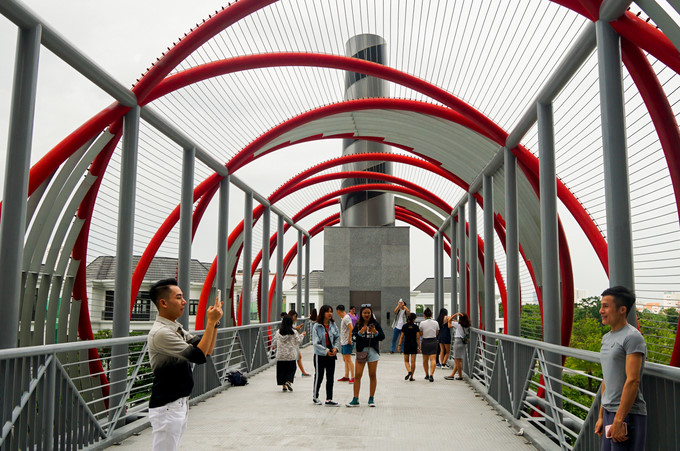 Throughout the design process, Arup worked closely with the client, other members of the design team, and the contractor, to ensure that the tower could be delivered by the local construction industry. This is reflected in the choice of the main structural system (concrete rather than steel), appropriate material strength, and the elimination of complex details (eg no transfer is used in the primary structure).
The team behind the tower
The tower is developed by Vingroup, one of Vietnam's largest developers, and designed by an international team of consultants. Atkins was the architect for the project, and Arup acted as the structural, geotechnical and fire engineer, while Aurecon was the building services engineer. Arup's work spanned concept through to construction, and was carried out as part of a collaboration between the Hong Kong and Vietnam offices.
Source : english.vietnamnet.vn | rics.org
Proud
58%
Sad
4%
Excited
4%
Indifferent
4%
Inspired
8%
Amazed
21%