Credit by Vegan Holiday Brownie © Ooh Cha Cha
Taipei's vegan scene is the most dynamic in Asia, thanks to numerous restaurants that offer cutting-edge vegan meals and a powerful community of animal advocates—which is why the city has earned the top spot on PETA Asia's list of the Top 10 Vegan-Friendly Cities in Asia.
"Taipei's vegan cuisine covers every craving, from meaty burgers and tiramisu to filet mignon and Taiwan's popular pineapple cake—all 100 percent meat-, egg-, and dairy- free," says PETA Asia's Vice President of International Campaigns Jason Baker. "PETA is showering praise on this rainy metropolis for its cruelty-free fare, which satisfies hungry diners, helps the environment, and spares animals suffering."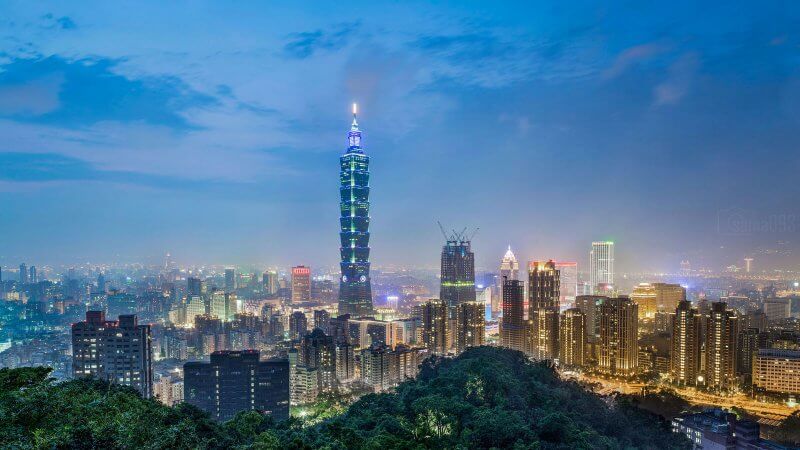 Included among Taipei's all-vegan eateries are Ooh Cha Cha—where compassionate diners can get everything from a "bacon and cheese" burger and Caesar salad to Vietnamese bánh mì, among other delicious dishes—and Soul R. Vegan Café, which offers matcha-and-walnut waffles drizzled with chocolate sauce, black pepper vegan sirloin steak, Italian fried "prawns," and even nondairy caramel crème brûlée. Foodies can also hit up About Animals—which serves vegan burgers with wasabi mayo as well as "hot dogs" and "bacon" sandwiches—and Vege Creek, which makes a customisable Taiwanese-style soup. Loving Hut offers kimchi hot pots, mixed-grill skewers, and a variety of nondairy cheesecakes, while VegeTable prepares meat-free Japanese-style dishes.
Decadent vegan desserts abound at Fresh Bakery & Cafe Taipei—the city's first vegan bakery, which creates scrumptious Black Forest gâteau and coffee cakes and even "cheese"-stuffed breads and red-bean mooncakes—and at Vegan Heaven, which stuns visitors with its macaroons, lemon-and-salted-caramel chocolate tarts, raspberry mousse, and veganized version of Taiwan's famous pineapple cake. The sweet treats continue with vegan biscuits and brownies at Green Bakery and cupcakes galore at Mianto.
Singapore came second, followed by Chiang Mai (Thailand), Makati (Philippines), Bengaluru (India), Hong Kong, Bangkok (Thailand), Bali (Indonesia), Hồ Chí Minh City (Vietnam) and Shanghai (China) in the tenth place.

Source : Vegan Planet
Proud
50%
Sad
0%
Excited
50%
Indifferent
0%
Inspired
0%
Amazed
0%