Credit by his year, the top emerging destinations during the Chinese New Year period are Genting Highlands, Jakarta and London © TODAY
Chinese New Year is almost here, and it seems there is no stopping Singapore travellers from going overseas instead. This year, the top emerging destinations are Genting Highlands, Jakarta and London.
Genting Highlands in Malaysia's Pahang state, was the fastest-growing searched location between Jan 27 and Feb 1 this year, findings by hotel booking site Hotels.com showed.
Searches for the hill resort reflected a 256 per cent increase year-on-year.
In second spot was Indonesia's capital Jakarta, with 142 per cent growth year-on-year, followed by London at 113 per cent.
London's growing popularity as a destination was no surprise due to the favourable post-Brexit exchange rate, Ms Jessica Chuang, regional director for Greater China, South-east Asia and India at Hotels.com, told The Straits Times on Friday (Jan 20).
She added: "That being said, it is interesting to see that Singaporeans are choosing to travel to a long-haul destination over a short holiday period."
As for Genting Highlands' popularity, she said that proximity plays a significant role.
Ms Chuang noted: "This year, with more focus being placed on boosting the highland's offerings and attractions - including the launch of the world's first 20th Century Fox World theme park - it is not surprising to see it growing in popularity.
"As Genting Highlands continues revamping itself in the coming months, we are certain that more Singaporean travellers will be making the trip across the Causeway to check out all that Genting has to offer."
Overall though, in search numbers, the top three destination by Singapore travellers during that same period were now closer to home in Bangkok, Batam and Kuala Lumpur.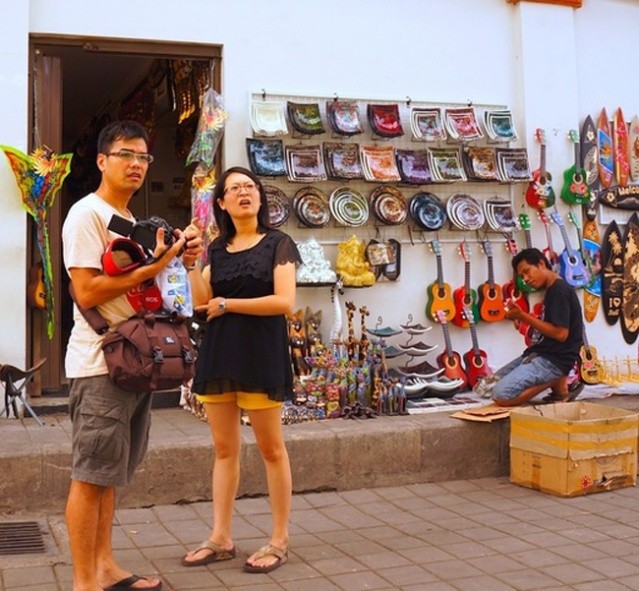 This, compared to last year's top three: Hong Kong, Bangkok and Taipei.
The Straits Times reported last month that not all is rosy in the travel sector too.
Some travel agencies have seen a dip in bookings of up to 15 per cent for the festive period, with weak consumer sentiment and an earlier-than-usual Chinese New Year close on the heels of the year-end holidays.
Chinese New Year falls on Jan 28.
Even so, regional travel seems to be giving overall travel trends a boost, with both Dynasty Travel and travel search engine Kayak seeing more demand for regional destinations.

Source : Straits Times
Proud
50%
Sad
0%
Excited
0%
Indifferent
50%
Inspired
0%
Amazed
0%