Credit by Chicago Board of Trade's vault door © James Howe Photography
The 2017 Global 2000 is bigger and more valuable in the aggregate than last year's list, with higher sales, profits, assets and market values. The list as a whole is significantly more valuable from the year prior, with aggregate market capitalization up 10%.
This year's list features public companies from 58 countries that together account for $35.3 trillion in revenue, $2.5 trillion in profit, $169.1 trillion of assets, and have a combined market value of $48.8 trillion.
Ever wonder if there is (/are) any Southeast Asian countries doing well in this? Seasia has dug the information for you and herewith are the details:
[WORLD RANK: 245] DBS GROUP -SINGAPORE
Sales: US$10.3 billion
Profits: US$3.1 billion
Assets: US$333.5 billion
Market Value: US$34.4 billion
[RANK: 386] BANK RAKYAT INDONESIA (BRI) - INDONESIA
Sales: US$8.3 billion
Profits: US$2 billion
Assets: US$74.5 billion
Market Value: US$24.2 billion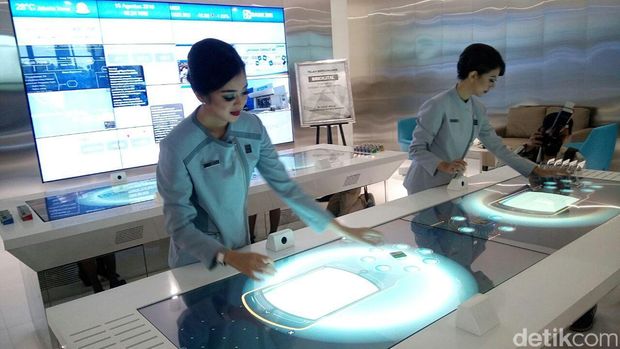 [RANK: 390] MAYBANK - MALAYSIA
Sales: US$7.6 billion
Profits: US$1.6 billion
Assets: US$164.1 billion
Market Value: US$20.7 billion
[RANK: 616] SIAM COMMERCIAL BANK - THAILAND
Sales: US$4.9 billion
Profits: US$1.3 billion
Assets: US$81.3 billion
Market Value: US$16.1 billion
[RANK: 1018] BDO UNIBANK - THE PHILLIPPINES
Sales: US$2.6 billion
Profits: US$549 million
Assets: US$46.8 billion
Market Value: US$10.2 billion
[RANK: 1633] VIETIN BANK - VIETNAM
Sales: US$2.7 billion
Profits: US$304 million
Assets: US$41.7 billion
Market Value: US$3 billion
Source: Forbes.com
Proud
50%
Sad
7%
Excited
14%
Indifferent
0%
Inspired
7%
Amazed
21%