Credit by Fortune | Jack Ma
Thus counseled Asia's richest man, Jack Ma, when he was asked about how "millennials" — many of whom are criticized for giving up too easily when faced with challenges in their personal, educational or professional pursuits — should go about pursuing their dreams.
Speaking before students of De La Salle University and business leaders in Manila on Wednesday, the founder of e-commerce giant Alibaba urged the Filipino youth to pursue goals with the same dogged determination that saw him transform from a teacher who taught himself English to one of the most influential businessmen in the world.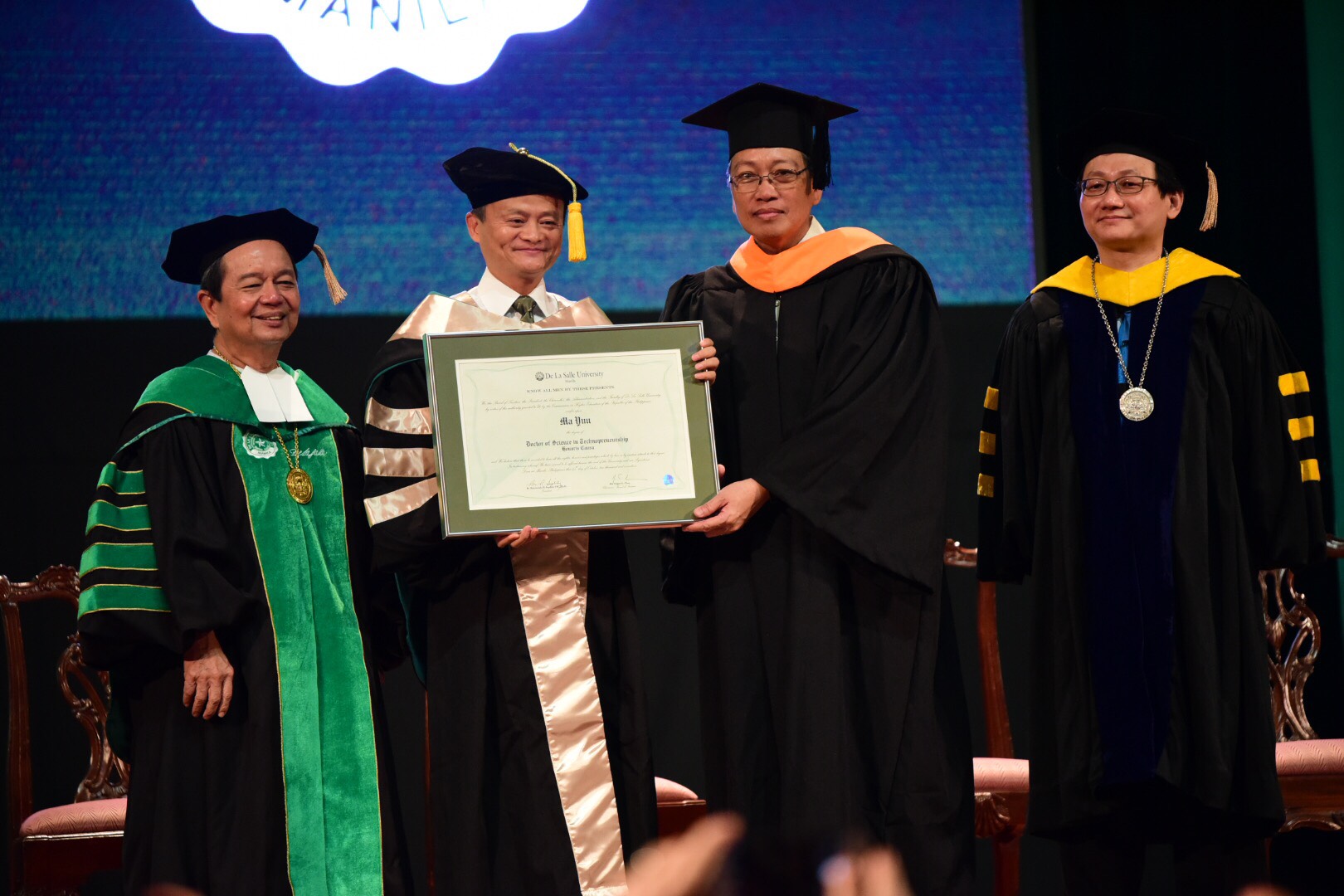 No Shortcuts
And Ma stressed the obvious: that there are no shortcuts to success.
"Think about it: How many years do you want [to invest toward] reaching that goal? That's my second advice," he said, debunking the common myth that the internet economy is a venue for transforming kids with bright ideas into billionaires virtually overnight.
"If you say 'I want to [be a success] next week, or next month, or next year, forget about it," he said. "There's no such opportunity in this world where you can become a success by next week. There's no opportunity where you can become a success by next year."
Ma—whose net worth stands at $38.3 billion, according to Forbes magazine—detailed how, in 1995, he started the business that would become Alibaba at his apartment in China with only $2,000 borrowed from relatives and friends.
Amazon's rival
When the time came to grow further in 1999, he started another round of growth with 18 partners at his apartment who collectively pooled $50,000 to get the business going.
"Eighteen years ago, we didn't have the money, we had no relationships, and we didn't have any powerful persons supporting us," he said, talking about the company that today rivals US-based Amazon.com in size, but focuses more on linking big and small entrepreneurs with each other, as well as end users.
"But we knew we would win in the future," he said.



Source : Inquirer
Proud
0%
Sad
0%
Excited
0%
Indifferent
0%
Inspired
0%
Amazed
0%