Credit by Maerks Triple E © Safety4Sea
ECONOMY
Beyond
Southeast Asia's Largest Ports In Container Handling
Southeast Asia's port scene is incredibly dynamic, especially in terminal handling besides few ports in the region hitting the record of being listed in world rankings for several achievements.
Based on 2016 statistics and collective data for world ranking, herewith is the list of largest Southeast Asian ports in terms of container handling, by the total number of actual twenty-foot equivalent units (TEUs) transported through the port.
PORT OF SINGAPORE – MALACCA STRAIT
30.904 million TEUs
World Rank: #2
The Port of Singapore sustained its performance in 2016 amid weaker-than-expected global economic conditions and significant structural changes in the maritime industry, reported The Straits Times.
Singapore also remained the world's top bunkering port in 2016, which the total volume of bunkers sold in the Port of Singapore grew 7.7 per cent to 48.6 million tonnes, compared to 45.2 million tonnes in 2015.
PORT KLANG, MALAYSIA – MALACCA STRAIT
13.170 million TEUs
World Rank: #11
Port Klang Authority (PKA) announced in Jan 2017 that Port Klang registered a positive growth of 10.8% in 2016 to 13.17 million TEUs in container handling, compared to 2015, The Edge Markets reported.
"The positive growth of Port Klang is attributed to several factors, mainly its efficient and productive terminal operators, strong support of Port Klang's shipping and logistics community and the port's supply driven port facilities, as well as the advanced state of the art cargo handling equipment," PKA said.
"In addition, the strong cooperation and coordination between the Port Authority and the terminal operators in resolving operational issues has raised the confidence level of port users," it added.
PORT OF TANJUNG PELEPAS, MALAYSIA – MALACCA STRAIT
8.281 million TEUs
World Rank: #19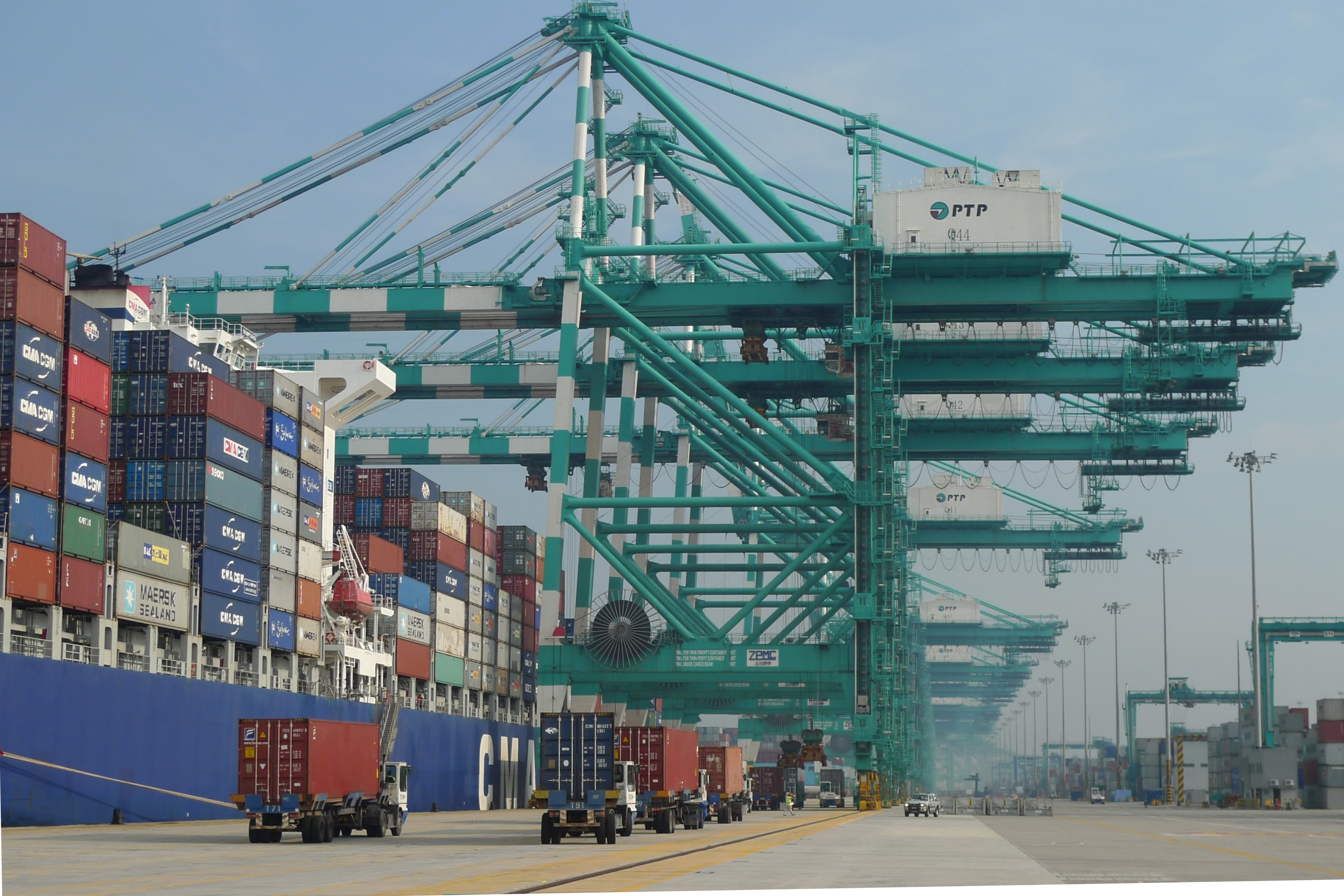 Malaysia's The Star reported Pelabuhan Tanjung Pelepas Sdn Bhd (PTP) has become the first Malaysian port to handle more than 18,000 twenty-foot equivalent unit (TEU) in a single berthing by a vessel.
PTP chairman Datuk Seri Che Khalib Mohamad Noh said the feat was made possible because of the efficient planning of container operations.
PORT OF LAEM CHABANG, THAILAND – MALACCA STRAIT
7.227 million TEUs
World Rank: #20
The Port of Laem Chabang is the third largest port in Thailand, and it was created to take some of the burgeoning commercial traffic that was overloading the Port of Bangkok. It is also the major cruise port for Bangkok.
According to Bangkok Post, about 7.68 million twenty-foot equivalent units (TEUs) of cargo containers pass through Laem Chabang port each year.
PORT OF SAIGON, VIETNAM – HO CHI MINH CITY - MEKONG RIVER
5.987 million TEUs
World Rank: #24
Saigon Port is Vietnam's most important economic center, accounting for a fifth of the nation's Gross Domestic Product and almost a third of its industrial production. Saigon Port industries are widely diverse and range from mining, processing seafood, agriculture, and construction to trade, industry, finance, and tourism.
Recently, American Chambers of Commerce (AmChams) in its official website stated a joint venture between Saigon Port and PSA Vietnam Pte Ltd, a wholly-owned subsidiary of PSA International Pte Ltd (PSAI) – has been granted an investment license to develop a new container port project in the Vung Tau province in Vietnam, which will serve the fast-growing container traffic of Vietnam and become a major hub for Indochina.
PORT OF TANJUNG PRIOK, JAKARTA, INDONESIA – JAVA SEA
5.515 million TEUs
World Rank: #27
The construction of a new port, the New Priok Port (which is also known as Kalibaru Port) - an extension of Indonesia's busiest port, Tanjung Priok - is expected to bring Indonesia's port facilities on par with other world-class ports.
It will significantly strengthen Indonesia's logistics chain, thus implying a better environment for trade and other businesses. Developer and operator of this mega-project is state-owned enterprise Pelindo II.
PORT OF MANILA, PHILIPPINES – MANILA BAY
4.523 million TEUs
World Rank: #32
The Port of Manila leapt four notches higher to 32nd place in this latest report. The Manila port also moved one step up to 22nd among the top ports in Asia in 100 Container Ports 2016 report, according to a statement by the Philippine Ports Authority (PPA).
PORT OF TANJUNG PERAK, SURABAYA - INDONESIA – MADURA STRAIT
3.355 million TEUs
World Rank: #43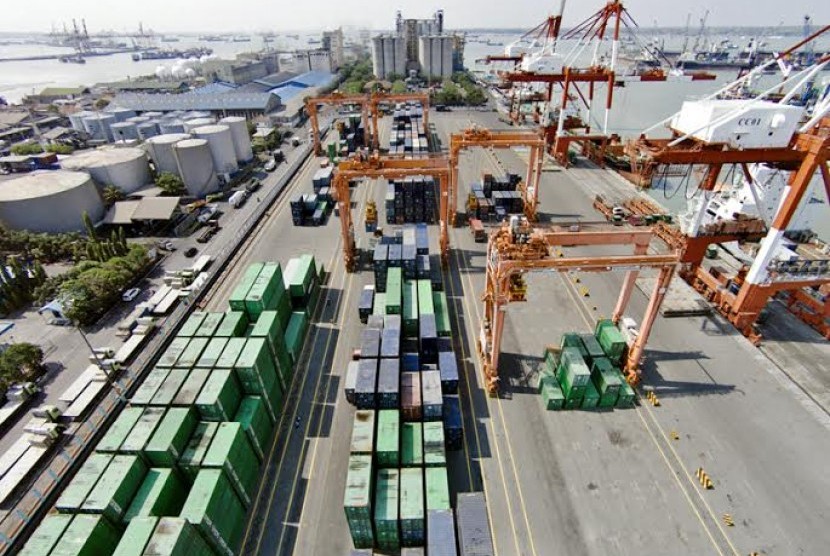 Based on this 2016 ranking, Indonesia is taking measures to improve the economics and efficiency of its maritime logistics sector, reported Fairplay.com.
The country is implementing a plan to enable its ports to capture a larger share of transhipment business related to domestic cargo. It is also introducing a series of regulatory changes to support more investment and private-sector participation in maritime logistics and reduce cargo dwell times at ports throughout the archipelago.
Source : Various sources including JOC.com, http://www.worldportsource.com/
Proud
43%
Sad
19%
Excited
11%
Indifferent
8%
Inspired
9%
Amazed
10%