Credit by Featured Image Caption © Telegraph UK
Travel Channel released an article on 10 of the World's Most Decadent Overwater Bungalows, recently.
To be listed among the Top 10, Southeast Asia region, once again could be in a spotlight of its breath-taking nature that could offer you a stay on the water, instead just near the water!
Keen to get some close up on two spots in one of the countries of the region? Here for those who anticipate difference for a staycation.
#1 Four Seasons Bora Bora (French Polynesia)
The Four Seasons Bora Bora brings new meaning to palatial with its oversized bungalows, some of which encompass a roomy 2,000 square feet. All boast unobstructed views of the turquoise lagoon, and many have a luxuriously private plunge pool. Don't forget to check out the spa—its signature "Gold Ritual" treatment includes a massage with 24-carat gold oil.
#2 Reethi Beach Resort (Maldives)
The water villas at Reethi Beach Resort in the Maldives is a dreamy spot for those desiring an escape from real life. Hidden on a petite private isle in the Baa Atoll, there's no shortage of solitude. Reethi Beach has one of the best house reefs in the Maldives, so take advantage of the resort's daily free 30-minute snorkeling excursions.
#3 Thatch Caye Resort (Belize)
On a private island in Belize, Thatch Caye Resort offers five different overwater accommodations, all connected by a large deck dotted with hammocks. Chill out and sip local Belikin beer all day, or opt for a little adventure on a two-mile-long river tubing trip through a nearby cave system.
#4 Rivers Floating Lodge (Cambodia)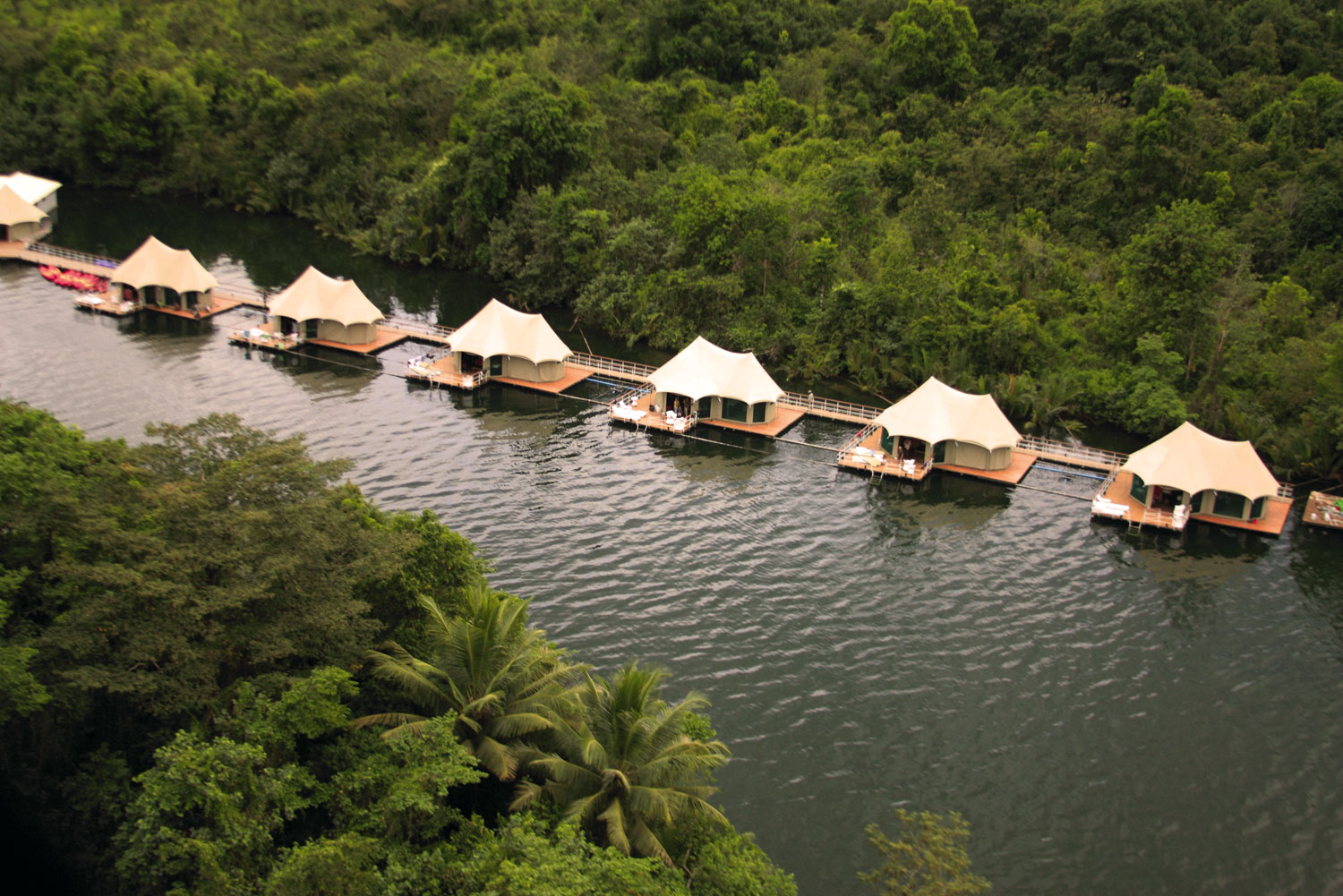 It's a four-hour drive from Phnom Penh and then a 30-minute boat ride down the Tatai River to get to 4 Rivers Floating Lodge in Cambodia, but the journey is half the fun. Once you arrive, this remote eco-lodge doubles down on the luxury with tented villas inspired by African safari tents. Relax on chic chaise lounges shaded by striped umbrellas or get nature's best massage under a nearby waterfall.
#5 Komandoo Maldives Island Resort (Maldives)
Don't want to worry about screaming kiddos? The Komandoo Maldives Island Resort is for adults only. Stay in one of the overwater bungalows, some of which even have private jacuzzis. If planning ahead too much gives you a headache, opt for the all-inclusive Gold package, which includes a sunset cruise and a one-hour spa treatment.
#6 Le Taha'a Island Resort & Spa (French Polynesia)
The thatched huts on stilts at Le Taha'a Island Resort & Spa in French Polynesia may look rustic, but inside they're all luxury. Hang out on the private wrap-around decks or climb down the steps to the crystal-clear water below, home to plenty of colorful fish and corals. Newlyweds might opt for a Polynesian ceremony on the resort's private islet, complete with a private trip on an outrigger canoe, Tahitian songs and dances and a traditional Polynesian blessing.
#7 Adaaran Prestige Water Villas (Maldives)
On the minuscule coral island of Meedhupparu, the Adaaran Prestige Water Villas are appointed with luxe wooden interiors, secluded sun decks and private jacuzzis. Scan the horizon for the several species of dolphins that live in the surrounding waters, or set out in exploration of the island, which is home to fruitbats, crabs and geckos.
#8 Punta Caracol Acqua-Lodge (Panama)
Adrift in teal-blue waters just off Isla Colon in the Caribbean, Punta Caracol Acqua-Lodgeoffers two-story cabanas with four-poster beds and silence, sweet silence. As part of its sustainability program, the resort is outfitted with solar panels and several state-of-the-art energy-saving and waste-reducing technologies. Make sure to explore the surrounding area, home to mischievious white-headed capuchin monkeys.
#9 Song Saa Resort (Cambodia)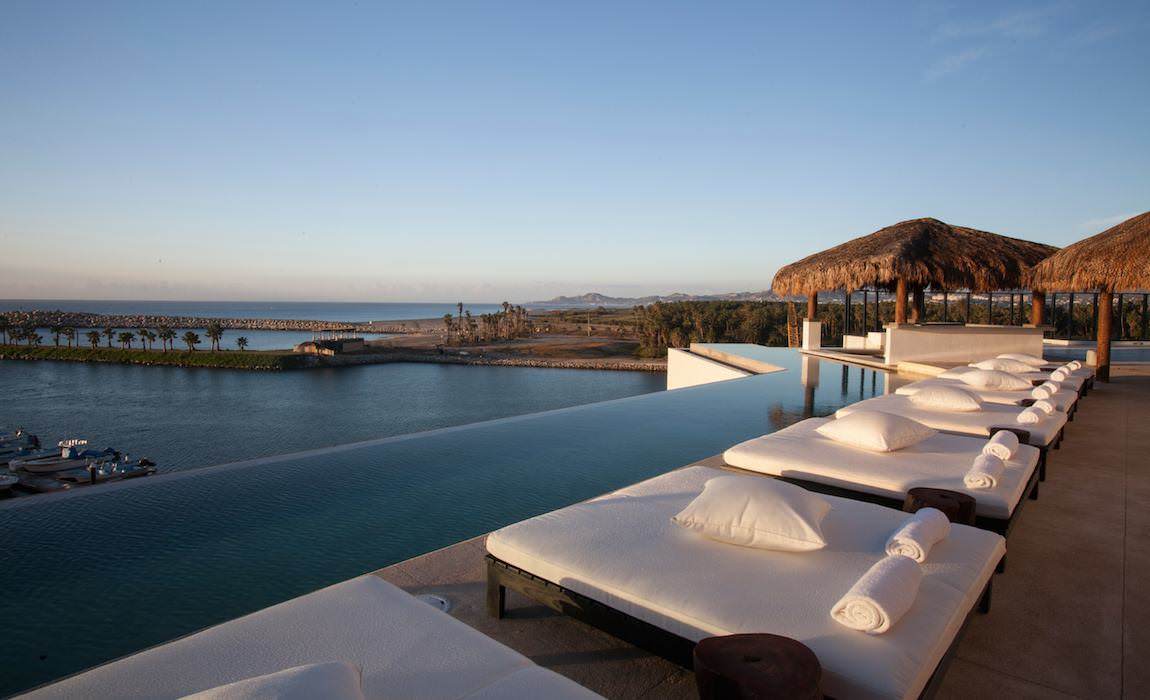 Each of Song Saa's 24 spacious villas features a private pool and jaw-dropping island and ocean views, so you may never want to leave. The ritziest of them is the Royal Villa, an expansive overwater accommodation with indoor dining space for up to 12 and a mojito-making station. While you're here, arrange for a private yoga session or a nighttime spa ritual under the starry open sky.
#10 Four Seasons at Landaa Giraavaru (Maldives)
The Four Seasons earns the second spot on this list with its monumentally beautiful property at Landaa Giraavaru, which encompasses an entire 18-acre island. There are 103 thatched bungalows and villas in total; the over-the-water ones offer panoramic views through floor-to-ceiling windows of the Indian Ocean and pristine white sand beaches. Be sure to take advantage, too, of the over-water nets for next-level chill sessions.

Source :Travel Channel
Proud
20%
Sad
20%
Excited
20%
Indifferent
0%
Inspired
40%
Amazed
0%