Credit by Featured Image Caption © Google Images
PEOPLE
Beyond
The Most Renowned Southeast Asian Riders, Past and Present
Every year the MotoGP World Championship travels across the world, passing through numerous countries in each edition.
For each edition, after years, Southeast Asians should have feel proud because we do have quite a number of famous-renowned-and-much-talked MotoGP, Moto2 as well as Moto3 riders that have also placed themselves in the world stage.
For MotoGP's biggest fans, therefore, herewith is The Most Renowned Southeast Asian Riders that we have compiled for you, together with a little of backgrounds and their success stories.
RATTHAPARK WILAIROT – THAILAND
Category: Moto2
Active years: 2010-2016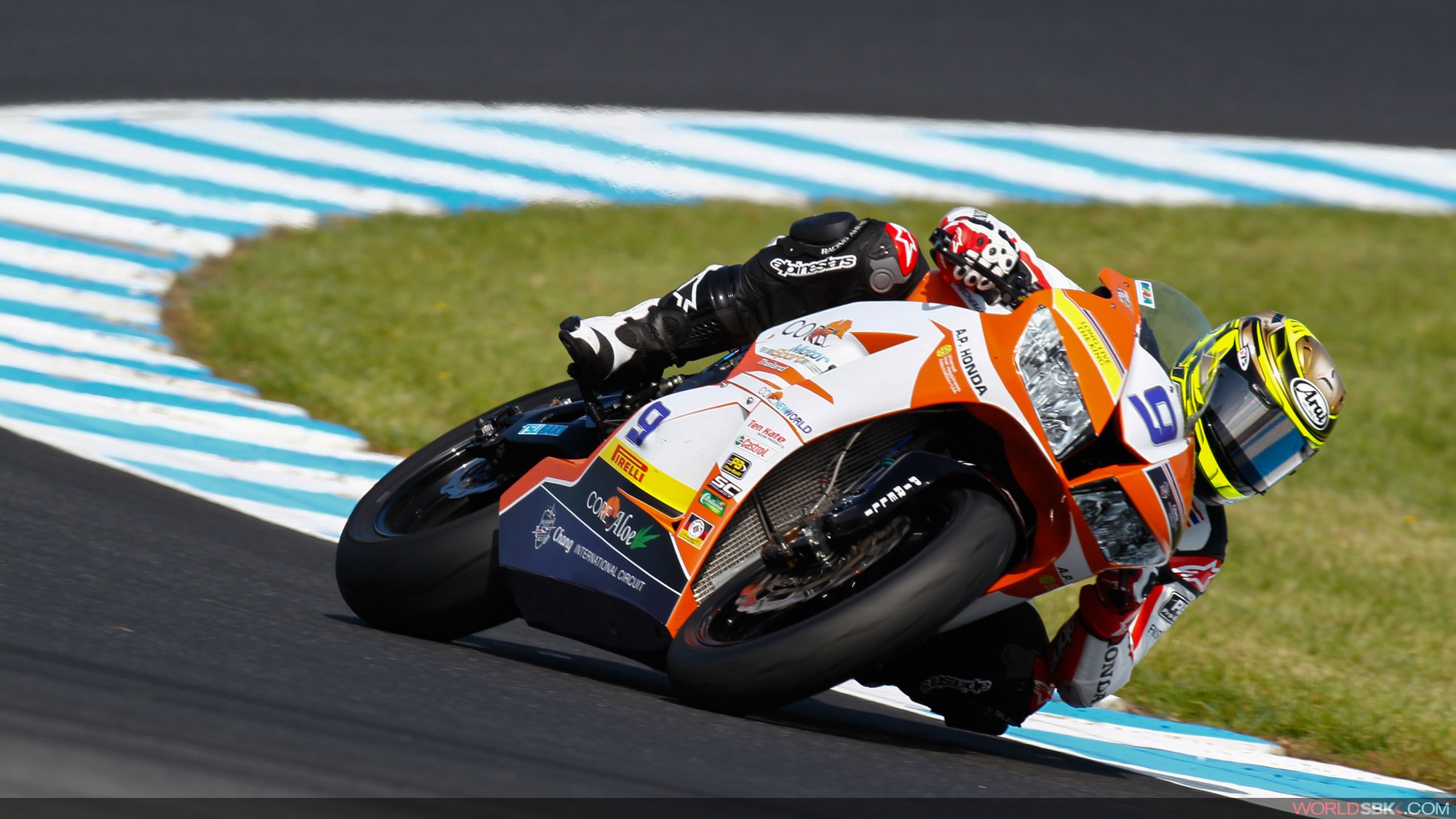 Wilairot, the eldest son of Thai veteran racer, compete in the Moto2 World Championship, with the best result of fourth at the 2010 Dutch TT. Wilairot had qualified on the front row for the first time and challenged for the lead with eventual race winner Andrea Iannone. Title challengers Toni Elías and Thomas Lüthi later demoted Wilairot to just off the podium.
On 31 July 2013, Wilairot took a sabbatical from racing professionally and became a rider coach for his replacement in the Thai Honda PTT Gresini Moto2team, Thitipong Warokorn.
On 27 December 2013, Wilairot announced an end to his sabbatical by signing with PTR for the 2014 Supersport World Championship season.
NAKARIN ATIRAPHHUVAPAT – THAILAND
Category: Moto3
Active years: 2017-present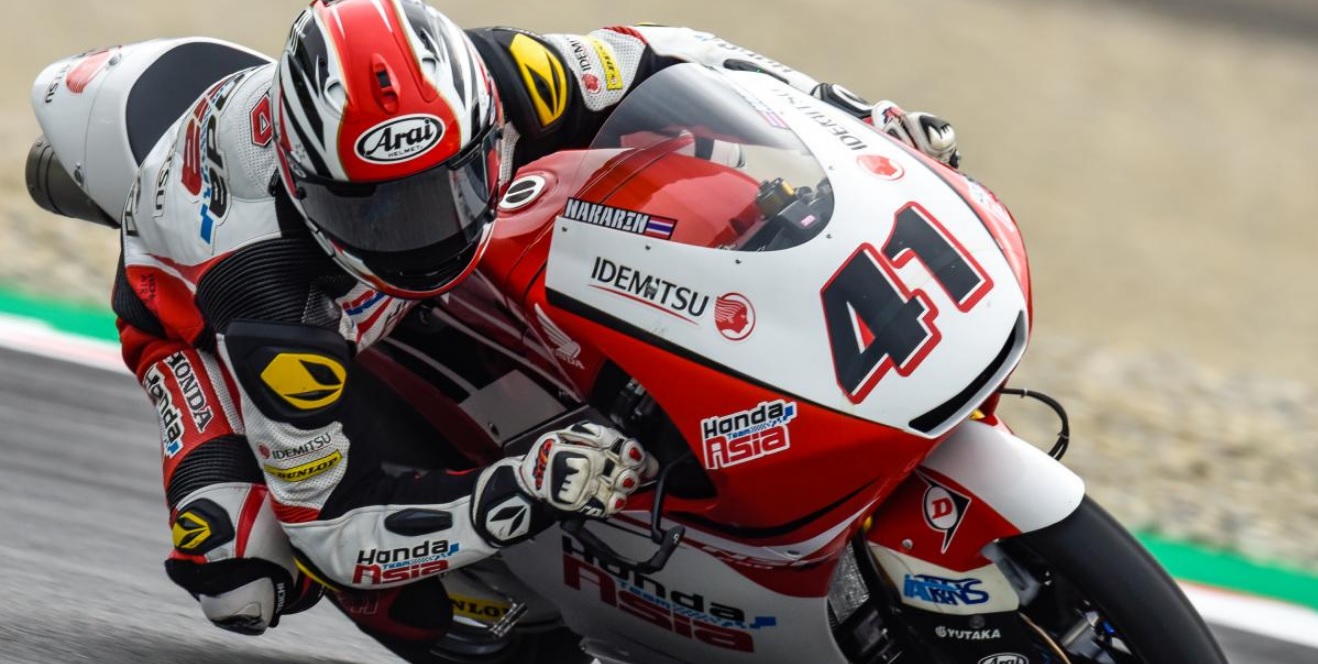 According to Thailand's The Nation, Nakarin was the third Thai to race in international top-flight motorcycling after his name was listed among competitors for the Moto 3 division in the MotoGP World Championship 2017.
His qualification for the world's premier motorcycle road racing championship caps a meteoric rise that began with his debut at the Thailand Road Racing Championship in 2012.
DECHA KRAISART – THAILAND
Category: Moto2
Active years: 2013 - 2014
He had raced in the MFJ All-Japan ST600 Championship and the Asia Road Race SS600 Championship aboard a Yamaha YZF-R6.
DONI TATA PRADITA – INDONESIA
Category: Moto2
Active years: 2013
This Indonesian motorcycle racer raced for Yamaha Pertamina Indonesia Team in the 2008 250cc Grand Prix World Championship Doni is the first Indonesian rider ever to participate in a 250cc Grand Prix World Championship race.
DIMA SEKKY PRATAMA – INDONESIA
Category: Moto2
Active years: 2017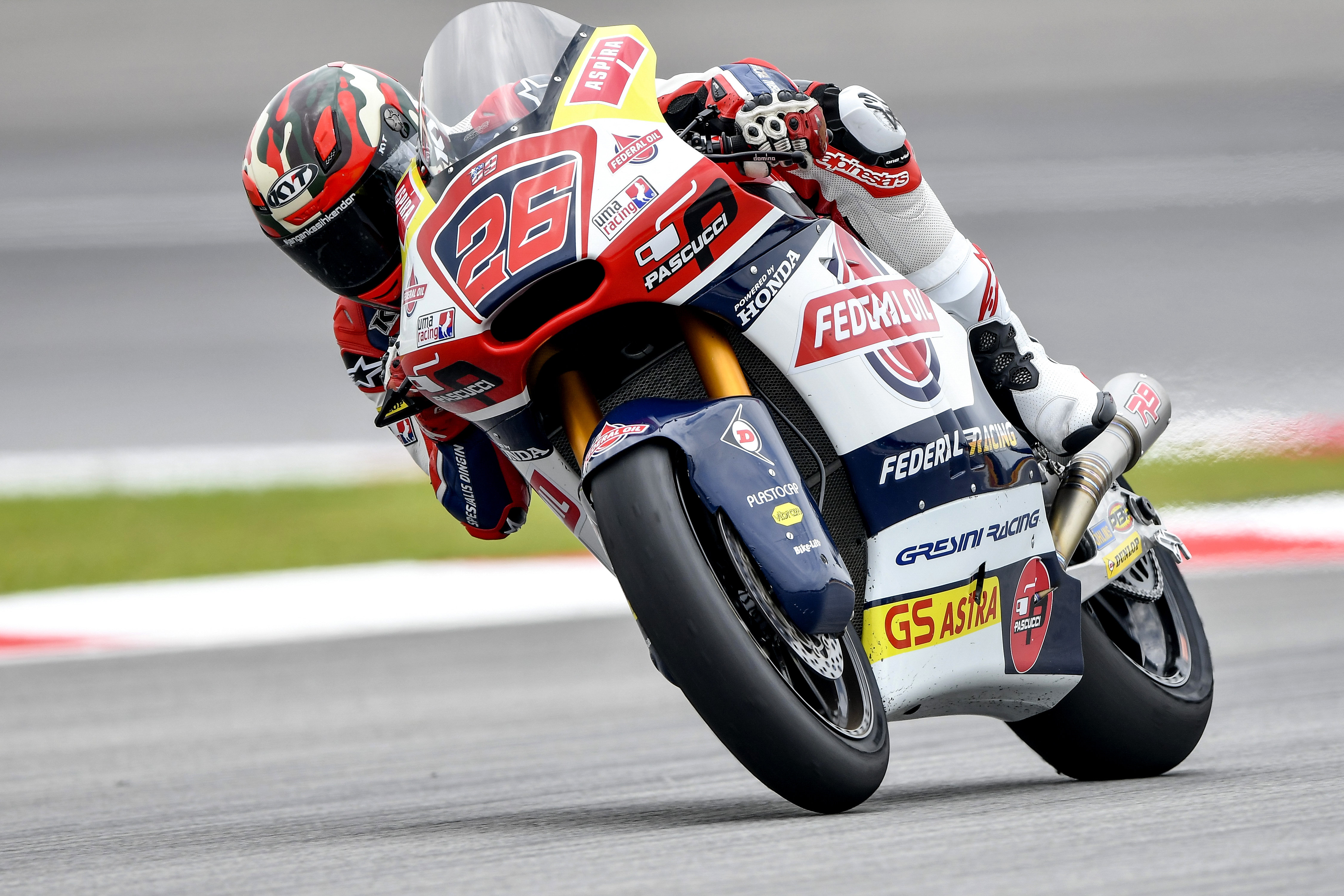 Dimas began his international-level Moto2 debut in Sepang, Malaysia on October 2017.
The 25-year-old racer from Depok was in the sixth position at the Spanish National CEV Moto2 Championship Standings after finishing on the podium once during the 2017 season.
MARIO SURYO AJI – INDONESIA
Category: MotoGP
Active years: Present
This Astra Honda's rookie is said to be the next-world-rider in the making for Indonesia. He is just 13 years old.
SHAHROL YUZY AHMAD ZAINI – MALAYSIA
Category: MotoGP
Active years: 1996 - 2002
Shahrol Yuzy Ahmad Zaini is a motorcycle Grand Prix rider from Malaysia. After his retirement from motorcycle racing at the end of 2002, he served as a full-time mentor of Team Petronas Sprinta Racing for the Malaysian Cub Prixfrom 2003 to 2007 before moving to Team Modenas Yuzy Pachi in 2008.
He's Malaysia's first rider to race on the world stage.
HAFIZH SYAHRIN ABDULLAH – MALAYSIA
Category: MotoGP
Active years: 2018
He began his career at the age of 9, in pocket bikes; he eventually acquired the nickname "King of Pocket Bikes", when he was discovered by team manager Barry Leong purely by chance.
Just a week before the 2018 MotoGP Sepang pre-season test, Jonas Folger made a surprising announcement by stating that he would have a rest throughout the 2018 season and recover from a health problem he endured. Then, the head of the Monster Yamaha Tech 3 team, Herve Poncharal had a discussion with SIC CEO, Dato Razlan, and their main sponsor Yamaha Asia, about the possibility of replacing Folger with Hafizh Syahrin.
Monster Yamaha Tech 3 was delighted about his potential and signed Syahrin to fill Jonas Folger's seat for the 2018 season.
KHAIRUL IDHAM PAWI – MALAYSIA
Category: Moto2
Active years: 2017
He made his Grand Prix debut as wildcard at Aragon entered by Honda Team Asia riding a Honda, he finish the race in 25th-place.
MotoGP Official website announced the 2017 entry list and Pawi is a new partner to Takaaki Nakagami in Idemitsu Honda Team Asia replacing Ratthapark Wilairot in the Moto2 category.
2017 was his second year in Grand Prix motorcycle racing after breaking a record of the youngest non-European rider to win a Grand Prix motorcycle race.
Khairul Idham who is also known as KIP, finished his race in 23rd place in 2018 Qatar MotoGP this morning (March 19).
ZULFAHMI KHAIRUDDIN – MALAYSIA
Category: Moto2
Active years: 2009 - 2011
Khairuddin made his debut in the 125cc world championship at the 2009 Malaysian Grand Prix where he finished 20th. In 2010, Khairuddin competed in his first full season on board an Aprilia for the Air Asia-Sepang International Circuit.
He finally achieved his first ever Moto3 podium as he finished in the second position at the 2012 Portuguese Grand Prix and achieved the first pole position by a Malaysian rider in any class at his home race in October 2012.
On his debut in 2018 Qatar MotoGP this morning (March 19), Pawi finished in 28th.
ADAM NORRODIN – MALAYSIA
Category: Moto3
Active years: 2016
Adam Norrodin, born on 13 June 1998 is a Malaysian Grand Prix motorcycle racer. Adam has also been a competitor in the CEV Moto3 Championship in 2015.
Source : Various sources including Wikipedia and MotoGP.com
Proud
42%
Sad
0%
Excited
0%
Indifferent
8%
Inspired
8%
Amazed
42%