Credit by Featured Image Caption © Honeymoon Always
These days a good vacation is not just about a destination, but also a nice place where you can relax, enjoy the view, and of course, take photo shots!
According to Travel Monkey Blog's author, LENA, she had asked fellow travel bloggers to pick the most awesome hotels around the world that will inspire your wanderlust and make you book that vacation asap.
Herewith are the Top 12 destinations in the world for your kind reference and perusal! It's just good to see three spots on the list are within this region!
Here they are:
Hôtel Plaza Athénée, Paris, France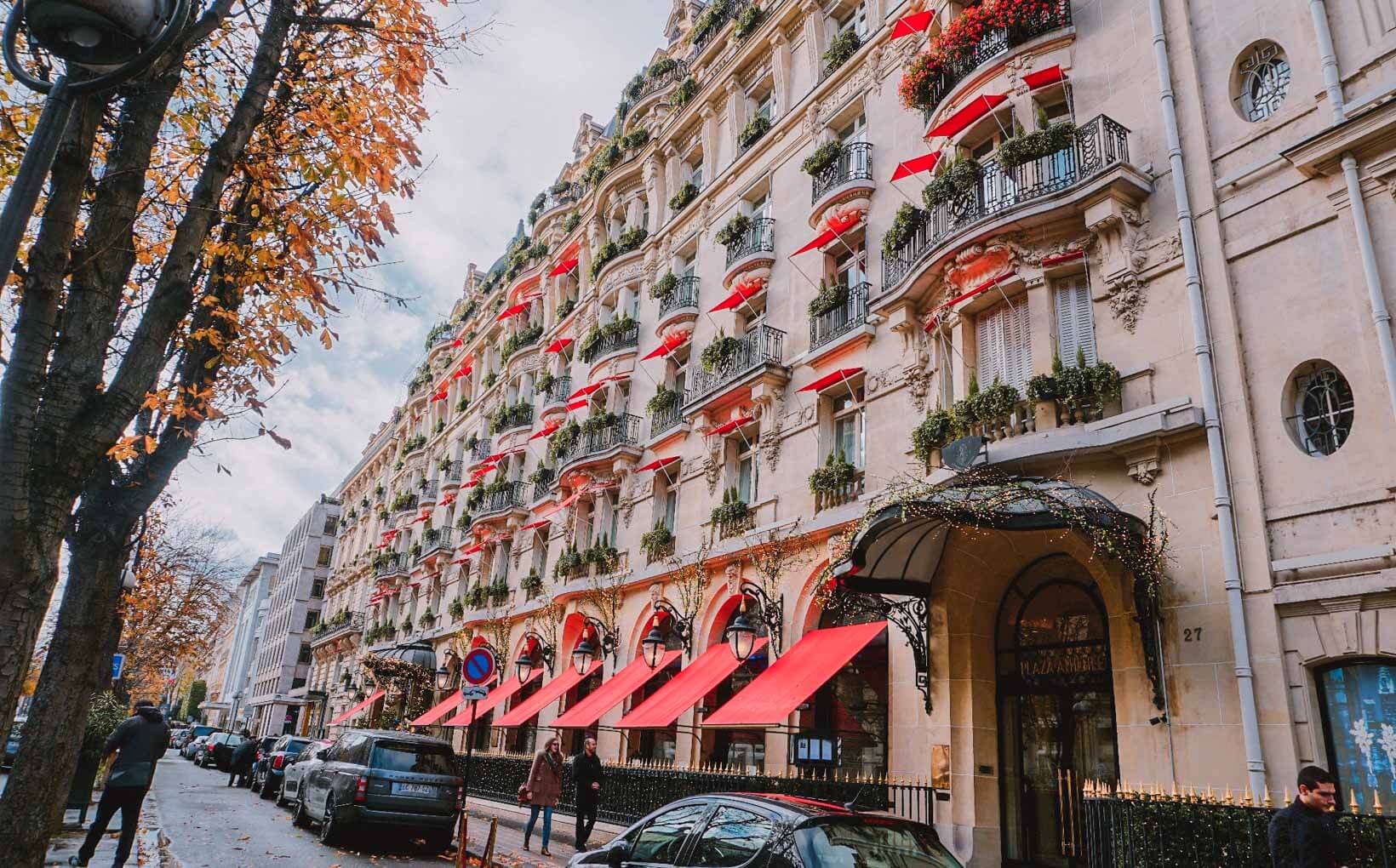 If Paris was a hotel it would be Plaza Athénée; they are both chic, unforgettable, cultured and distinguished. You can feel the luxury the moment you walk in, from the incredibly attentive staff, the elegant décor, to the sophisticated guests.
Plaza Athénée is home to the Dior Institute, a luxurious spa where you can relish in signature Christian Dior beauty treatments. You can also enjoy a drink at Le Bar while admiring the beautiful crowd, have lunch at Le Relais or dine at Restaurant Alain Ducasse, a three Michelin starred restaurant and No. 13 on The World's 50 Best Restaurants.
This award-winning hotel is the epitome of luxury in the heart of one of the most amazing cities in the world. We booked a guestroom with a view of Avenue Montaigne and upon stepping onto the Juliette balcony I turned to the right and saw the Eiffel tower twinkling in the distance. This is one of the most magical views I've ever witnessed!
By: Pamela from Travel Like A Chieff
Sandals Resorts, Jamaica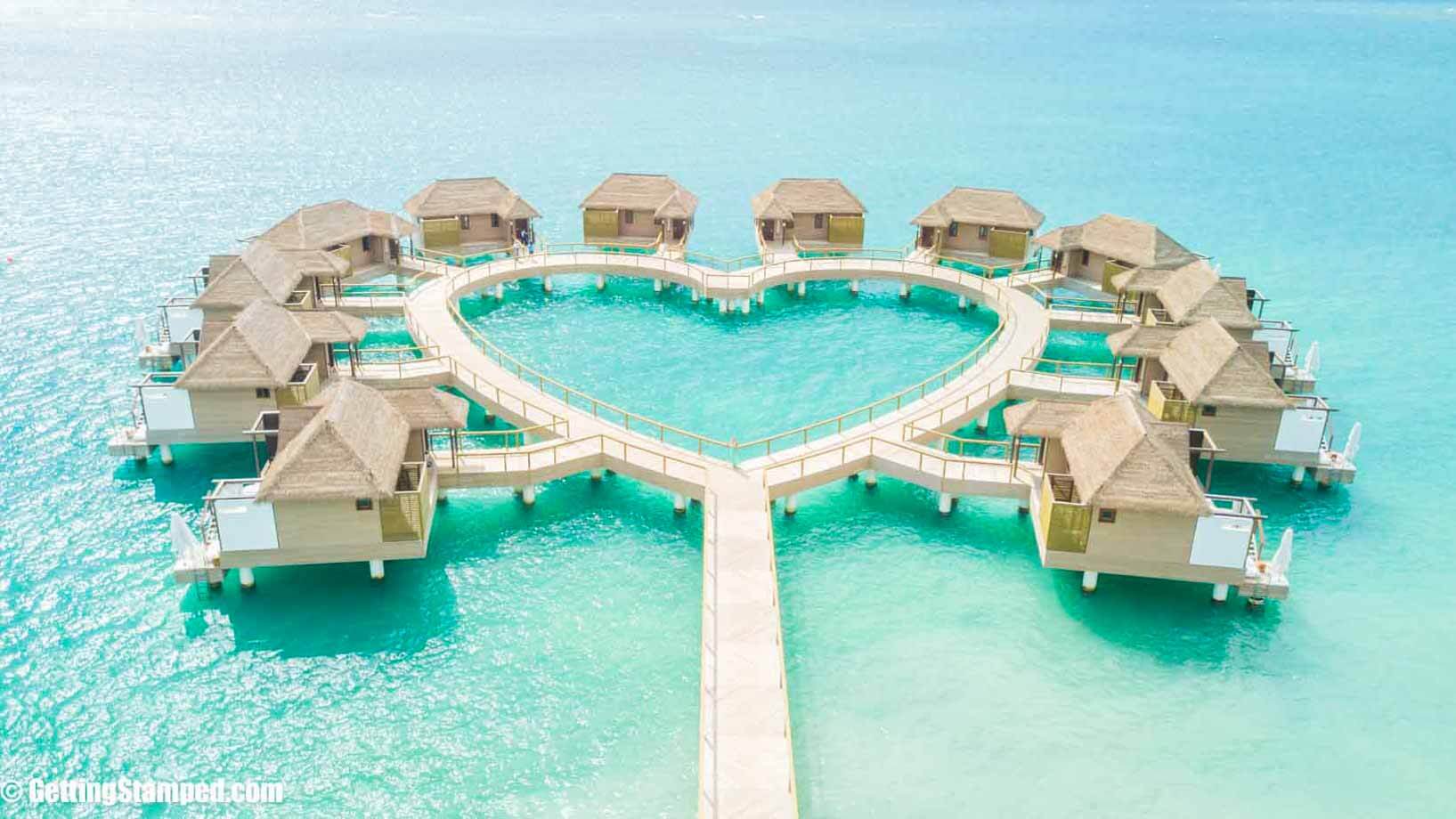 We've been traveling nonstop for the past 5 years and have stayed in our fair share of hotels. We've had some amazing hotels and some terrible ones too but one of our favorites was staying in Sandals Resorts overwater bungalow in Jamaica. Sandals has two properties in Jamaica with overwater bungalows, Sandals South Coast and Sandals Royal Caribbean which is right in Montego Bay.
We choose to stay in Sandals South Coast as it super private and quiet over there. Overwater bungalow rooms are everything you could ever dream of. We love waking up and peeking our head over the bed and watching the fish swim by. This is also our favorite place to have breakfast in bed. There are days we wouldn't leave our room because each room comes with butler service so our butlers would bring us anything we wanted to eat from any of the restaurants. There is no need to go to the pool when you can jump right off your deck and back up the ladder to your room. Sandals South Coast is one of the best hotels in the world!
By: Hannah & Adam from GettingStamped
Esbelli Evi, Cappadocia, Turkey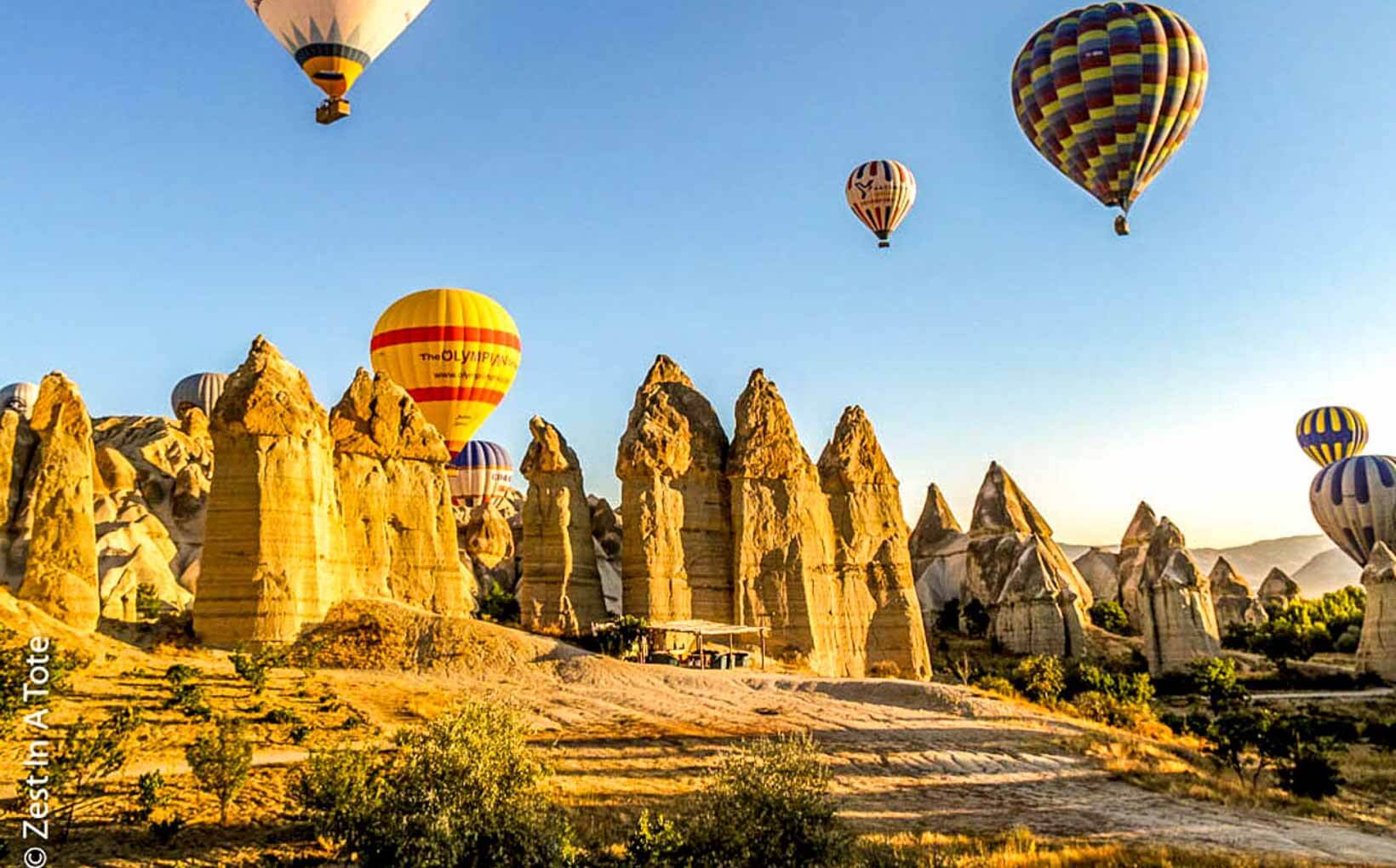 One of the must-do experiences while traveling in Turkey is a stay at a cave hotel in Cappadocia. The unusual landscape in Cappadocia consisting of naturally-formed caves, valley and other rock formations is remarkable. Some of these caves have been used by men for centuries and have now been converted to complete upscale hotels and B&B.
We stayed at Esbelli Evi, a delightful inn in Urgup. Their hotel manager Ysemin was so helpful in arranging a car with a baby seat for us, helping us with our day's itinerary and recommending local restaurants for lunches.
They have options for rooms and suites, each of them cool and quiet. The rooms are tastefully decorated with local handicrafts and would appeal to anyone who appreciates understated elegance. Rooms in old caves does not mean you are compromising on comforts. These cave rooms have all the modern conveniences – private bathrooms, air conditioning, and wifi connectivity.
Their breakfast spread is excellent and sets you up well for the long day of sightseeing or hiking in the area.
By: Shweta from Zest in a Tote
Springs Resort & Spa, Costa Rica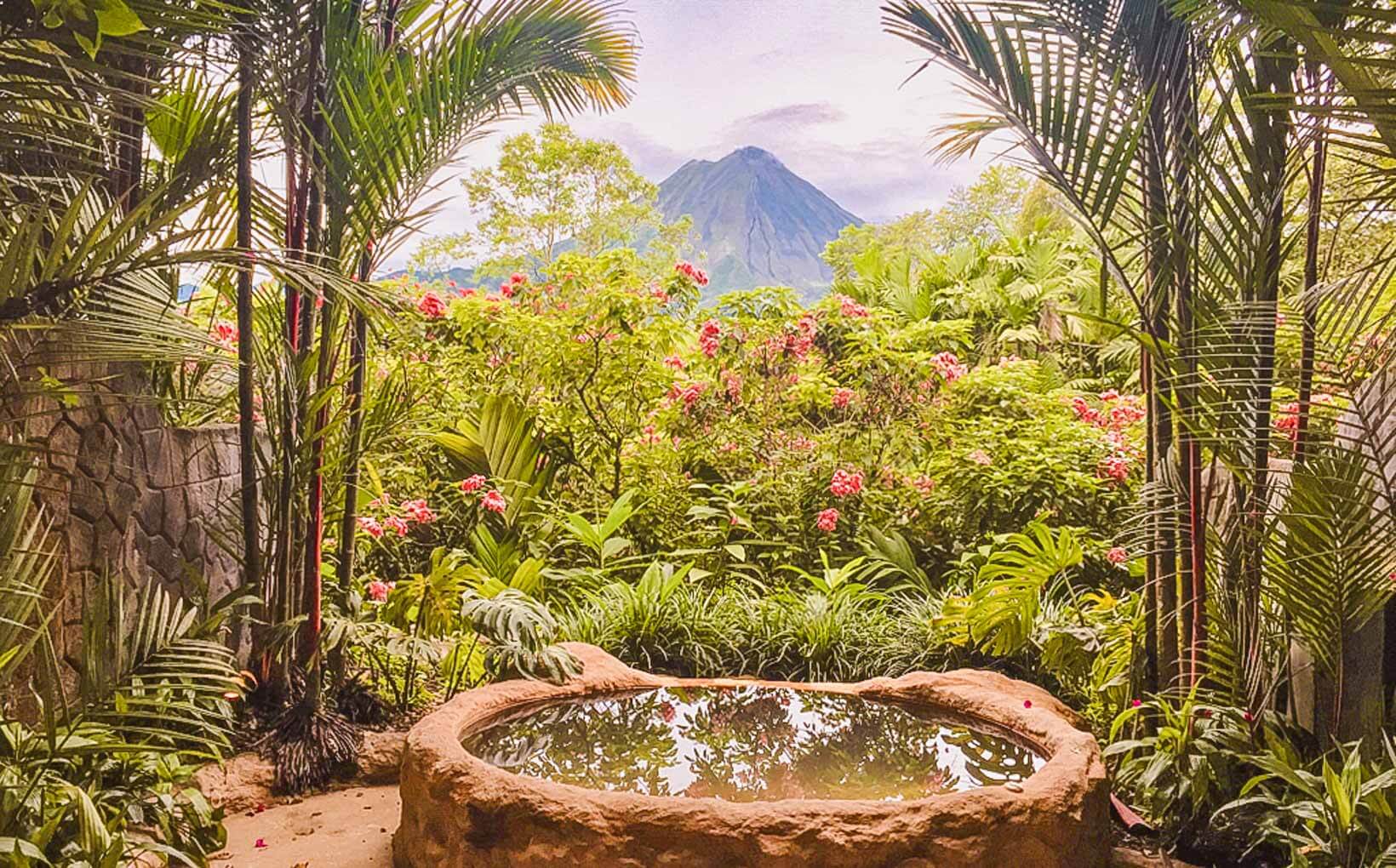 Located in the lush green rainforest of La Fortuna, Costa Rica, the Springs Resort & Spa offers breathtaking views of Arenal Volcano. This luxury resort has a romantic atmosphere that is perfect for couples. If you stay in the Honeymoon Vista Suite, you will have a private outdoor jacuzzi surrounded by a beautiful garden. There are also many hot springs and pools inside the resort to relax in.
It is a great destination for families too as there are countless activities on site to keep you occupied including kayaking, water-tubing, hiking, wall-climbing and horseback riding. The resort even has its own wildlife sanctuary. There are several restaurants and bars where you can enjoy a variety of cuisine including local dishes, Italian food and sushi.
By: Kat from Memoirs of a Globetrotter
Sofitel Legend Metropole Hotel, Hanoi, Vietnam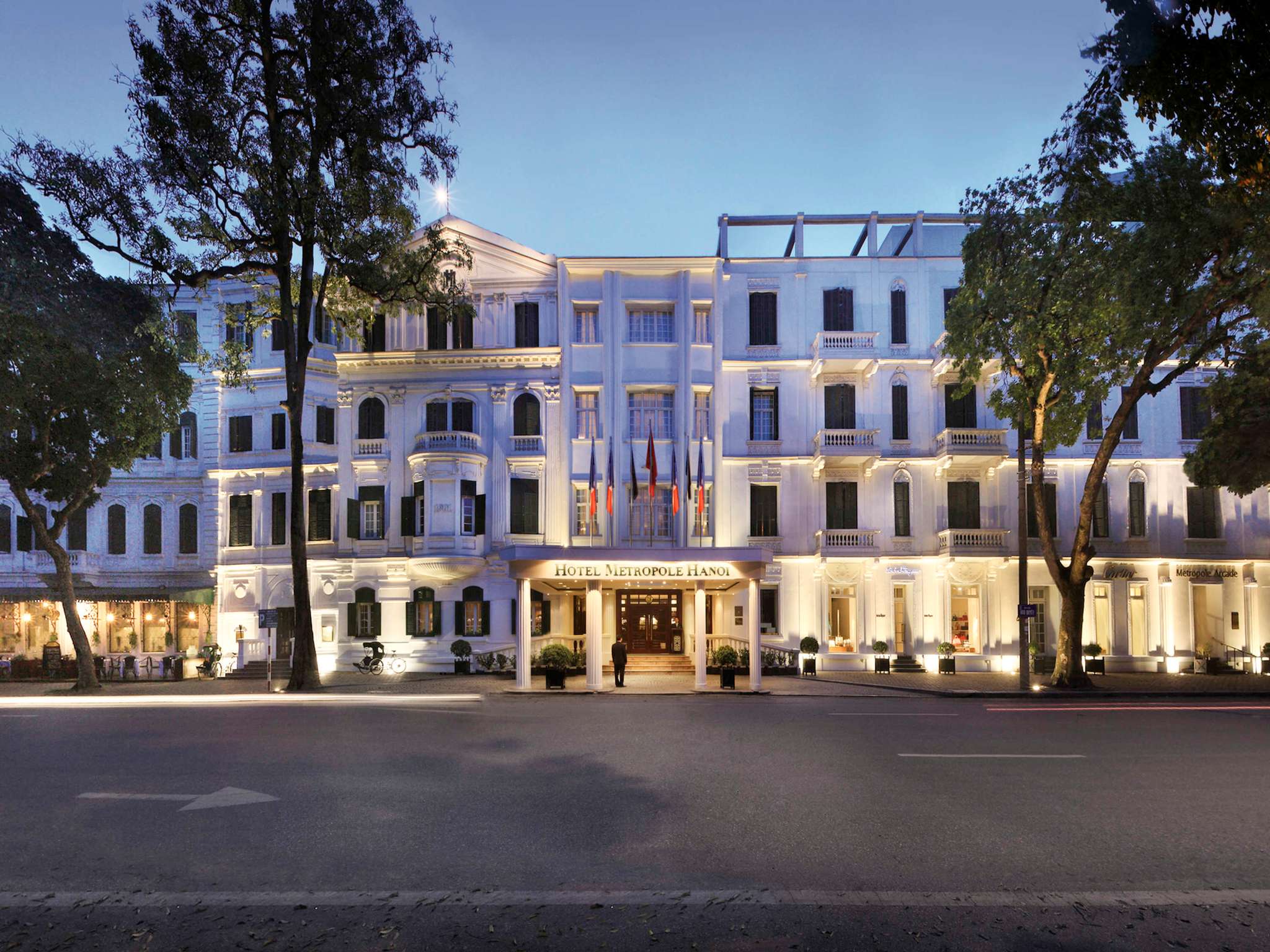 Albeit small, upon arrival at the porte-cochère of this award-winning French colonial and neo-classical luxury hotel, you are instantly impressed by its grandiose. Greeted in French by male staff in impeccable dark suits and women in traditional and stunning velvet ao dai, you can't help but feel you have stepped back in time.
Opened in 1901 by two French investors, the hotel has managed to re-invent itself in the decades gone by which has allowed it to thrive during the modern era without compromising on its historical roots. The hotel is situated along leafy boulevards amidst designer brands as it is also a proximity to Hanoi's opera House and lakeside pagodas.
Apart from the physical ambience of the hotel, its facilities and quality of service lends itself to becoming one of South East Asia's most prolific properties. I enjoyed the flambé seafood bisque at their signature restaurant Le Beaulieu, French champagne and canapes during evening cocktails in their lounge and most of all, their breakfast in the most gorgeous garden terrace setting, all to myself. Every detail, every touch point was impeccable. I have never been so happy not to explore a city simply because I had no desire to leave the hotel!
By: Amy from Family Globetrotters
Seday Guesthouse, Mare Island, New Caledonia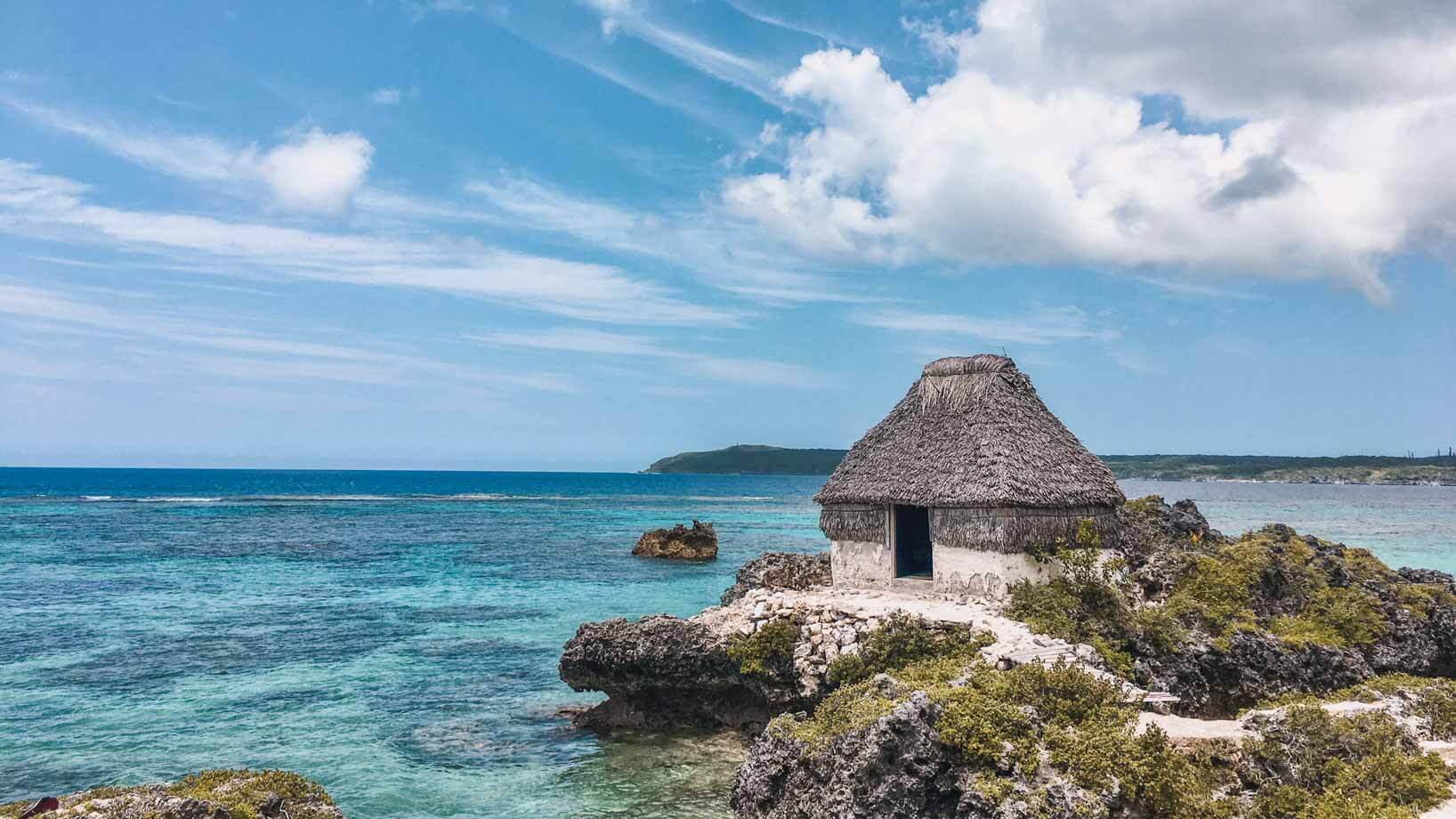 A peek at the photo of this hut on a rock in a beautiful lagoon of New Caledonia gives you a good clue on why this room is one of the best of the world. Accommodation over water is rare in New Caledonia.
In this traditional hut, it's back to the basics: just a mattress on the floor. But it feels like luxury when you fall asleep with the sound of the waves gently clapping against the rock. There is no one around and you can only relax. In the morning, a beautiful Napoleon Wrass may wait for you under the wooden bridge.
The best part is that the location was just one of the reasons why we loved our stay at Seday Guesthouse. We were touched by the exchange with our host, Jacques, about the Kanak culture and his role in his tribe. We ended up going with him to the local mass on Sunday morning. Sharing this moment with the tribe stayed one of our favourite memories of the trip. The lagoons and the beaches are not the only beautiful things in New Caledonia!
By: Eloise from My Favourite Escapes
Rooms Hotel, Georgia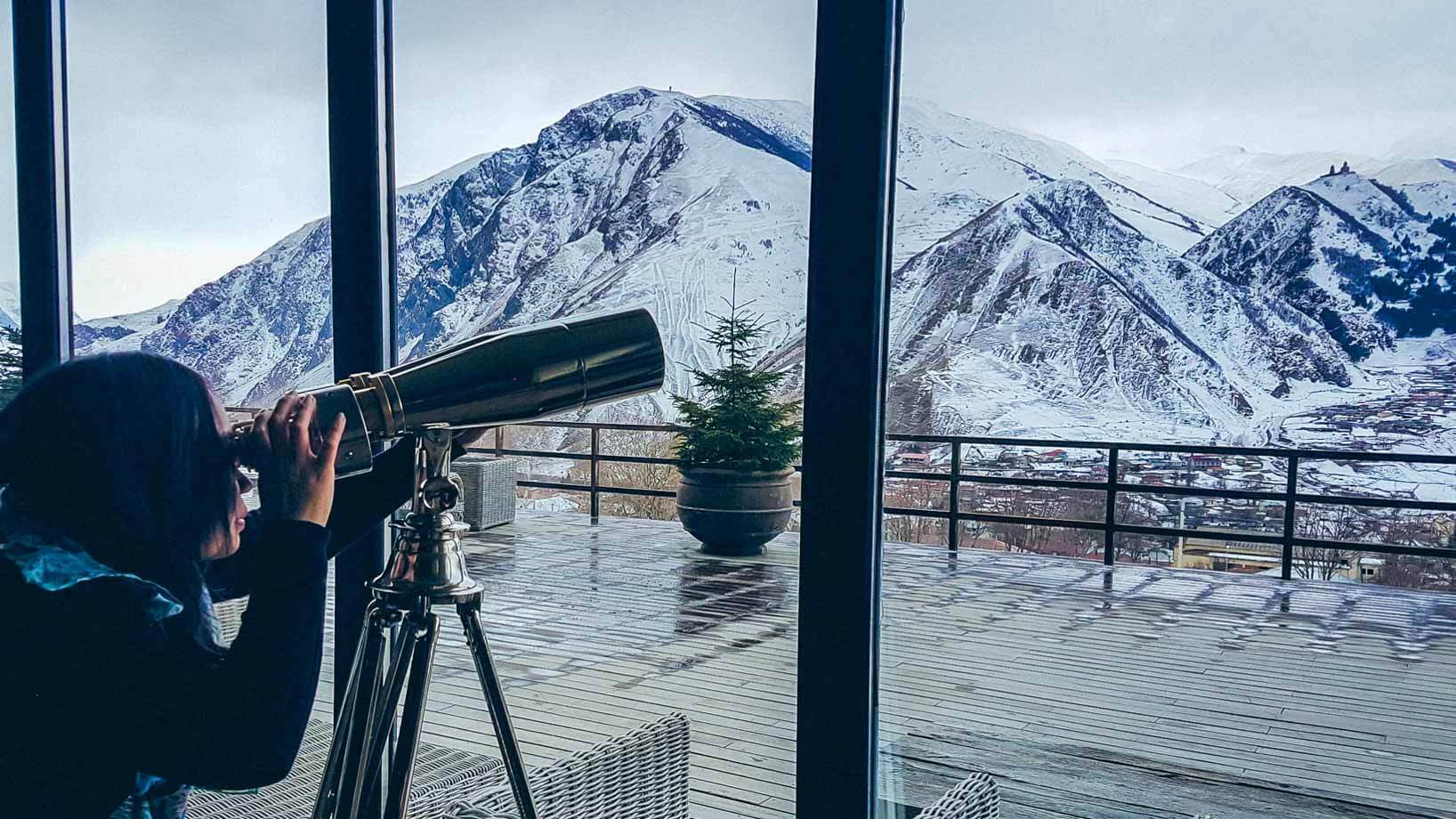 Named as one of the most instagrammable hotel in the world, Rooms Hotel, was restored from being a retro-Soviet building to one that is now full of old charm. The rustic – modern architecture sits in the midst of the Caucasus Mountains with amazing view that changes every season making it one of the most amazing hotels.Weekend Haven was here during their winter weekend in Georgia and we love how this chic hotel have almost wrapped the entire building with floor to ceiling windows which brings in the amazing view from the outside to the comforts of your cosy bedroom. The interior is filled with perfect details that showcase vintage art pieces and lush furnitures. The heated pool is a sanctuary when we were too cold to go out in the winter, and the restaurant serves exquisite Georgian dishes while we bask in the panoramic view of glorious, Mount Kazbek.
By: Valerie from Weekend Haven
Kauai Marriott Resort, Hawaii, USA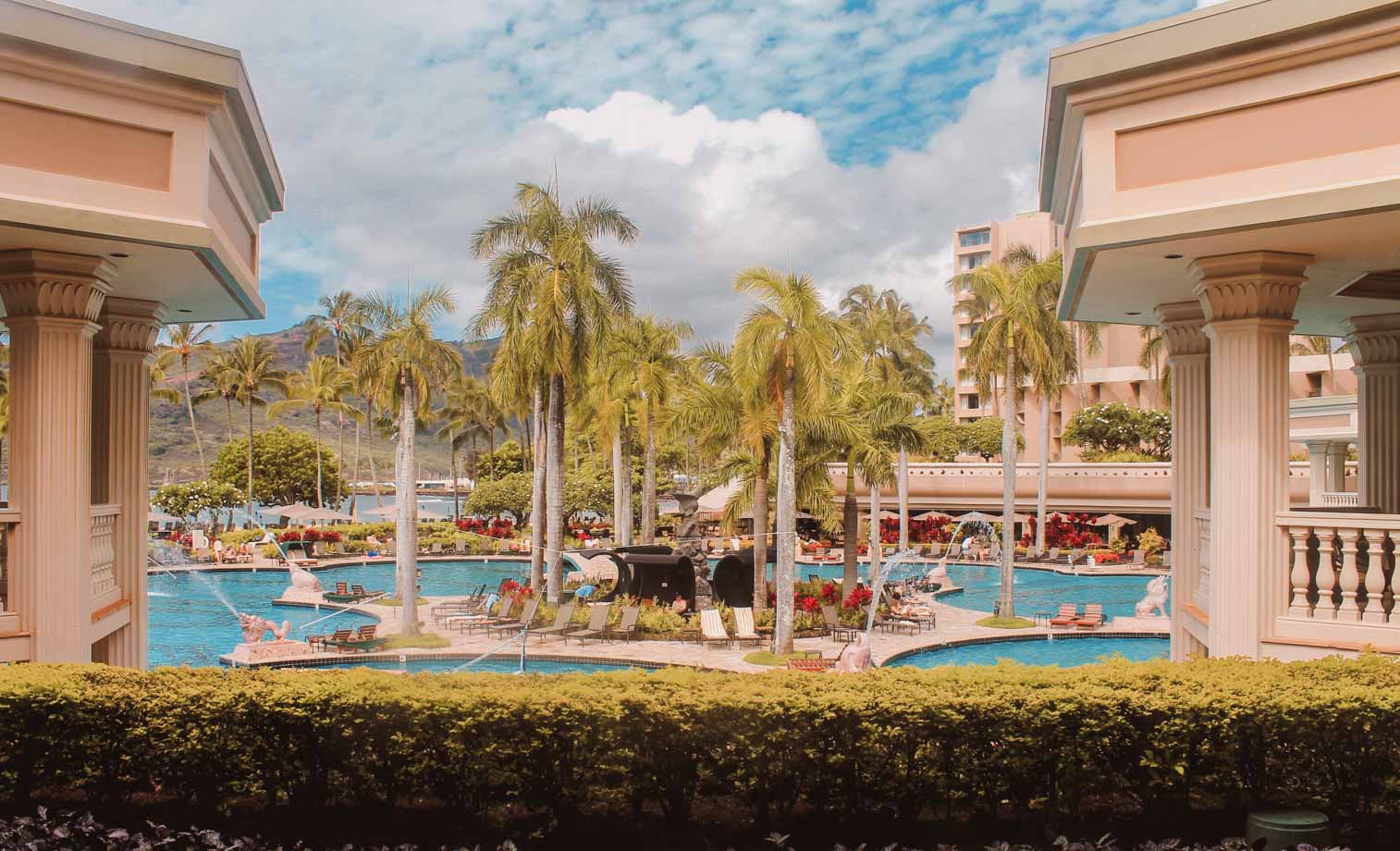 When I was in Kauai, Hawaii, USA, accompanying my mom on a company trip, we stayed at the Kauai Marriott Resort in Lihue.
We had picked the hotelbecause it was close to the airport and didn't do much more research into the hotel itself. Imagine our surprise when we discovered it was practically a destination of its own! The hotel was so large, we actually got lost trying to get to the hotel's restaurant! The pool area was humongous, and they even had a Koi pond in the lobby. Unfortunately we were only there for one night, but I wish we could have stayed for an entire week to really appreciate everything the hotel had to offer. It was exactly what I would have pictured for a Hawaiian getaway.
By: Kiyoko from Footsteps of a Dreamer
Crown Towers Melbourne, Australia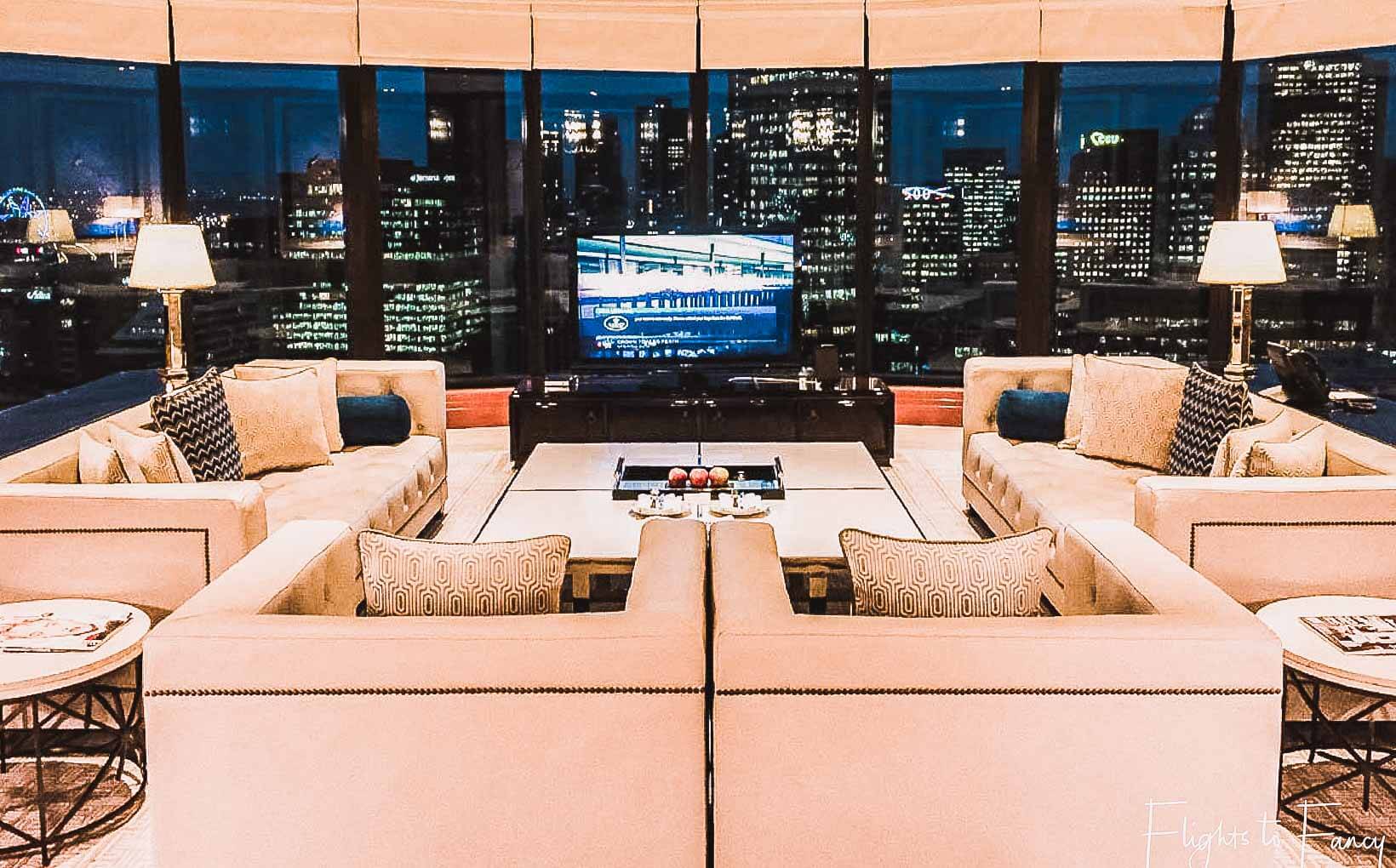 There is nothing quite as thrilling as being told on check in that you have been upgraded. I travel to Melbourne often for work (over 150 time to date!) and I ALWAYS stay at the Crown. Customer service is a key priority and they sure know how to look after their regular guests. On one very special visit, I was treated to the best room in the house; a Crown Towers Villa. Crown's villas are housed on the highest floors and private elevators will whisk you straight to the top.
On entering the first thing that you will notice is the sense of space. The massive lounge room dominates and the floor to ceiling windows offer panoramic views of the Melbourne skyline. If you think the bedroom is spacious and opulent, just wait until you see the bathroom. It's bigger than some apartments and offers a futuristic toilet (with a heated seat), massive soaker tub, shower built for two and luxury toiletries from Salvatore Ferragamo. The macaroons on the bedside table beg to be eaten and the room service menu offers exclusive access to the Crown's very best restaurants including Nobu, Dinner by Heston Blumenthal and Neil Perry's Rockpool. A sperate dining room, bar and butler's pantry are just made for entertaining. I only wish I had brought a bunch of mates along and thrown a party!
By: Allison from Flights to Fancy
Bisma Eight, Bali, Indonesia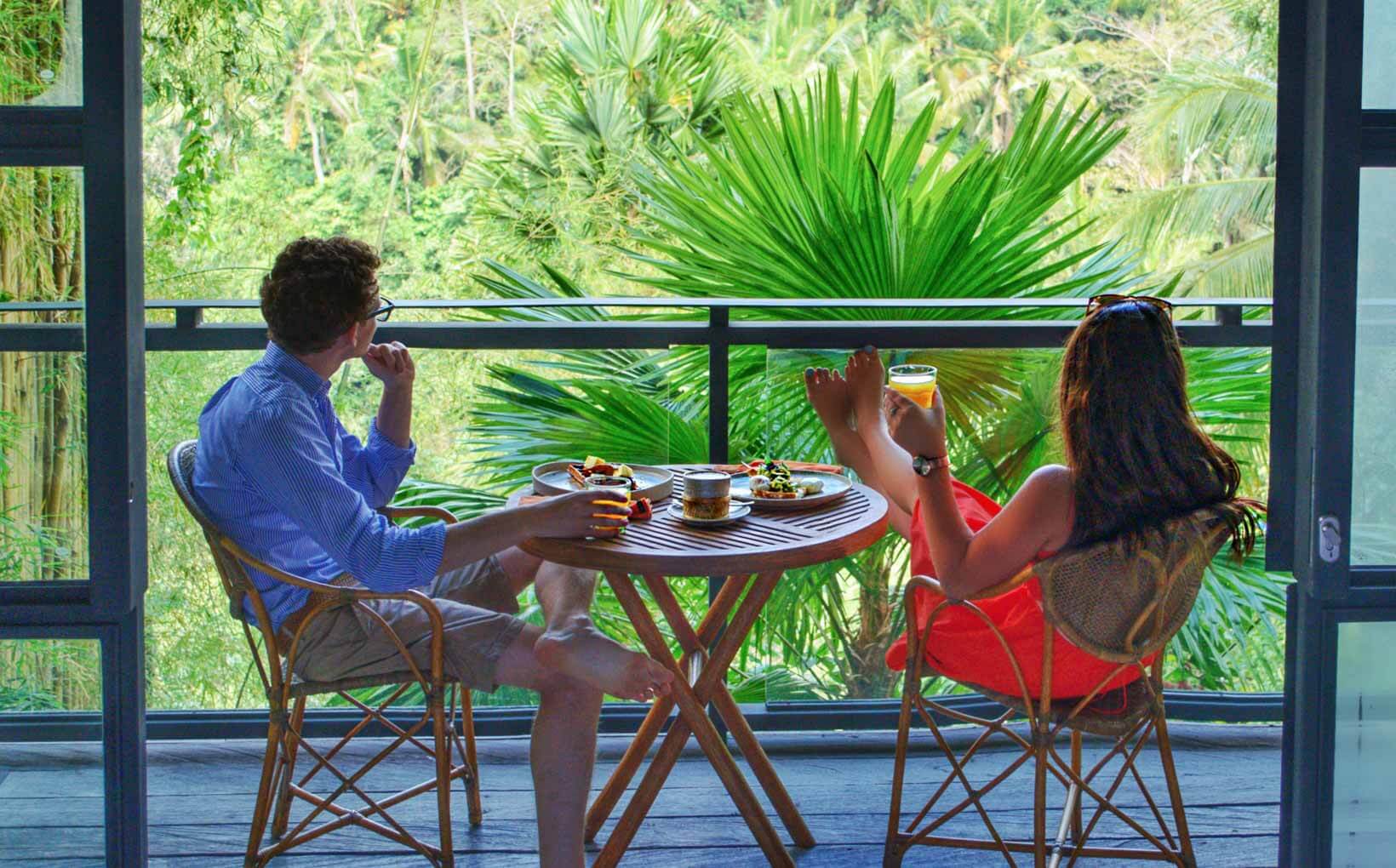 Within the Ubud rainforest lies a luxury zen escape. Bisma Eight offers the ultimate jungle retreat as you wander through the bamboo covered path to your deluxe canopy suite with sweeping views of the rainforest from your bed. You don't even have to get dressed for breakfast as the staff will serve it on your balcony as you listen to the jungle come alive around you.
The best part of Bisma Eight has to be the stunning infinity pool overlooking the rainforest, insanely Instagrammable and complete with deluxe daybeds to chillax on as you sip from a fresh coconut. Well known through Ubud, the Copper kitchen and bar serves delicious earth-to-table dishes specializing in super fresh and organic ingredients – perfect for a light and delicious lunch.
Once the sun has set on a busy day of relaxing climb into the huge Japanese bathtub with a glass of wine from the minibar for the perfect end to the day.
By: Laura from The Travelling Stomach
The Zillers Boutique Hotel, Greece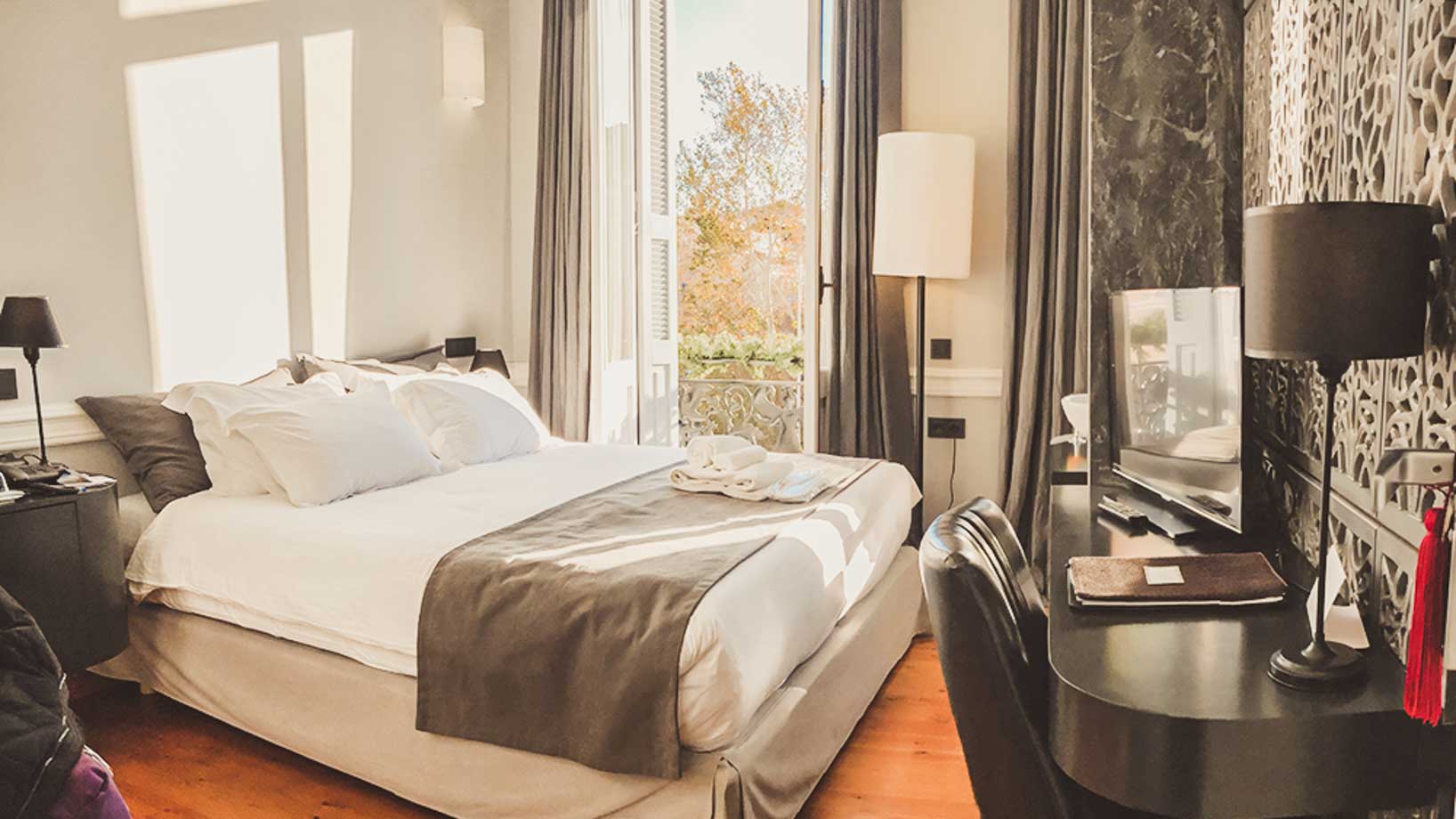 Located in the district of Plaka in the heart of Athens, Greece, the Zillers Athens Boutique Hotel is set within an elegant neoclassical townhouse. Despite the age of the building, the rooms are very modern and beautifully styled, with a minibar, a Nespresso machine, a kettle, bathrobes, organic Greek toiletries, and a cleverly distributed bathroom.
But the best thing about this hotel is the killer view over the Acropolis, which you can enjoy from the comfort of your bed, or from the beautiful balcony. This is possibly the finest view in the whole of Athens, and it delivers an even bigger wow factor when you get to the rooftop restaurant. You will feel so close to the Parthenon that you will feel like you can almost touch it. Combine this with incredible food, and you have a real winner!
By: Teresa from Brogan Abroad
The Pavilions, Thailand
I don't think we have ever stayed in a more jaw-dropping hotel than the luxurious villa we enjoyed for 2 nights in Phuket a few years back. Part of The Pavilions chain of unique properties around the world, this adults-only property enjoys all the intimacy you can expect from a lavish villa with its own private infinity pool, spa area, pool cabana and more.
Its exceptional service will most likely exceed your expectations and the great hilly views will probably get you in relaxation mode as soon as you cross the main door.
The Pavilions is a fairytale hotel, made for couple's relaxation and wellness. A paradise both close and far from Phuk et's touristy paths. Perfection.
We were in such awe that we barely left the property in 48 hours! If you want to know more about this hotel, check our Pavilions Phuket review.
By: Inma and Jose from A World to Travel
Daydreamin' Bed & Breakfast, Belize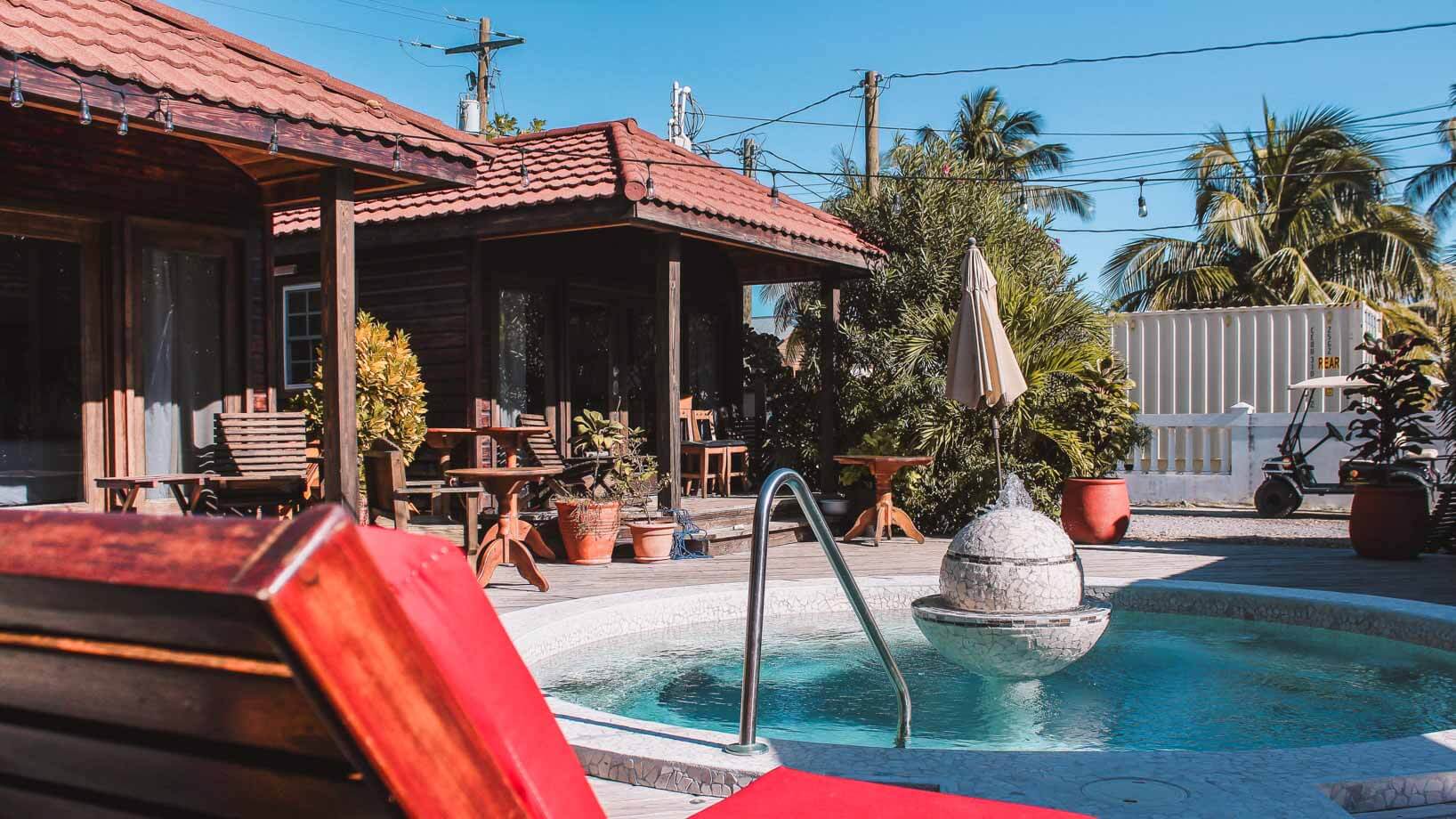 When it comes to staying on Belize's island Ambergris Caye, you can expect that you'll be yards away from the sea. But Daydreamin' Bed & Breakfast, an adult-only escape, is more than idyllic — it'll fulfill your wildest fantasies. For starters, it's located 20 minutes north of San Pedro, the bustling center of the island where travelers congregate to feast on the island's delectable foods and soak in the island vibes.
Its remote location offers tourists serenity and the ability to truly soak in the Caribbean sun without interruptions. The bed & breakfast has private cabanas for each of it's visitors that overlooks a elegant, stone-crafted pool. The owners also own the coffee shop next door so visitors can get coffee drinks, smoothies and alcoholic beverages at the shop at anytime.
This bed & breakfast is luxurious and goes above and beyond to make visitors feel like royalty.
By: Martha from Quirky Globetrotter
Under the Stars Luxury Apartments, Philippines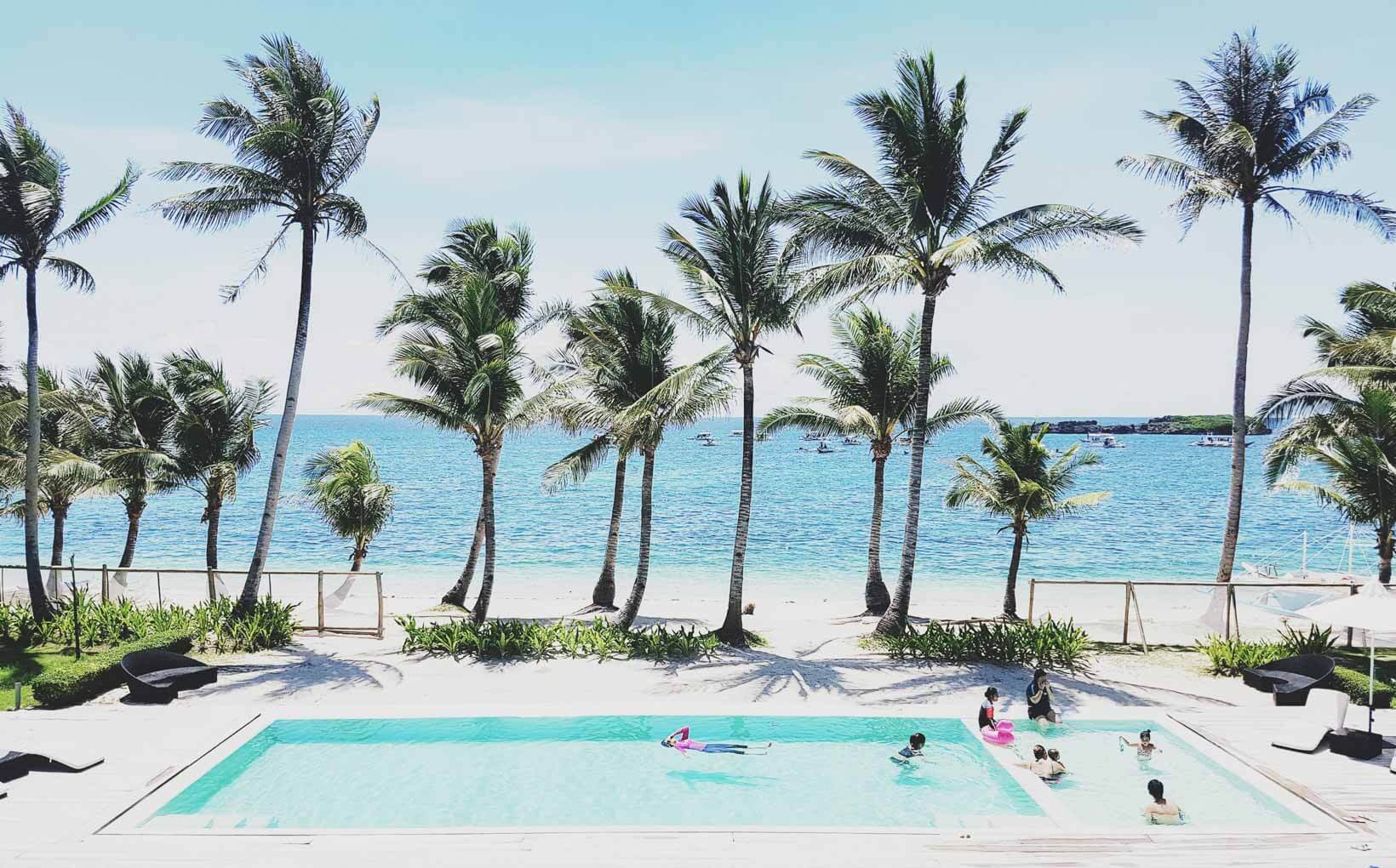 Under the Stars Luxury Apartments is by far the most amazing home that I have stayed at during a vacation. It is so much different from the busy life in White Beach.
The apartment is humongous and everything I need is there. There is even a kitchen and guests can hire a chef to cook meals on the stove, grill, and oven. You really do not have to go outside the vicinity at to make the most of your stay. The members of the staff are very friendly and accommodating, as well.
But the best part? The view from the balcony! Aside from the pool, the coconut trees lining up to fence the property complements to the shoreline of the beach. The sun rises on this part of the island, too, which makes getting up in the morning much more bearable for a person who loves sleeping in late like me!
By: Stella from Her Brave Soul
Source : https://www.travel-monkey.com/awesome-hotels-around-the-world/
Proud
0%
Sad
0%
Excited
0%
Indifferent
0%
Inspired
0%
Amazed
0%