Credit by
Gojek , illustration ©
unsplash.com
modified by seasia
TECHNOLOGY
Indonesia
It's Official. Go-Jek Unveils Local Brands for its Thailand and Vietnam Operation
Indonesian ride-hailing and online payment firm Go-Jek said on Monday it had entered Vietnam and Thailand as part of a US$500mil international expansion.
In Vietnam, Go-Jek's services will be provided by Go-Viet.
In Thailand, on the other hand, Go-Jek's local unit Get is still in "consultations" with "various local stakeholders including the government, driver-partners, and consumers."
Go-Jek didn't provide a timeline for launches in its announcement today, but a source with knowledge of the plans told TechCrunch that Go-Viet is likely to be up and running by August with Get in Thailand set to follow a month later. The Philippines launch will come next, but the timeframe is currently unspecific and simply "before the end of 2018."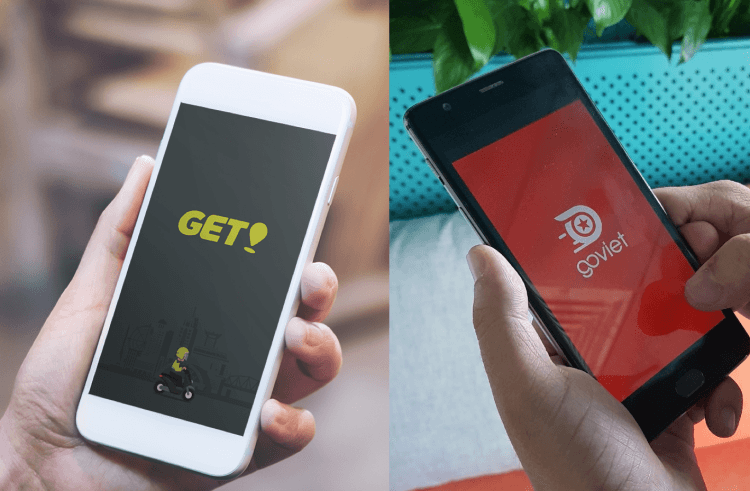 Both new companies will initially offer ride-hailing and logistics services, with food delivery and digital payments set to follow at a later date, Go-Jek said.
As reported by TechCrunch, Go-Jek, Get and Go-Viet will not be interoperable. On one side that gives the local teams the flexibility and autonomy to introduce services and customize their offerings to suit the local market, but it will mean that consumers traveling between countries will need to download different apps.
"Our strategy is to combine the world-class technology developed by GO-JEK, with the in-depth market knowledge and expertise of the local teams, to create local businesses that really understand consumers. We believe that these in-country teams have the knowledge and experience to make the businesses in Vietnam and Thailand a huge success. They may be using different brands, but they will be operating under the same values system that has made Go-Jek the market leader in Indonesia," Nadiem Makarim, the founder of Go-Jek explained, as quoted by e27.co.
Grab, Go-Jek's key rival, raised $2.5 billion over the last year and it is currently raising a new round that values its business at over $10 billion. The first investor confirmed for the new raise is Toyota, which has pledged $1 billion in what is the largest investment from an automotive company into a ride-hailing provider.
Go-Jek hasn't raised as much as Grab, but it is still well capitalized. Go-Jek's international expansion followed the company's most recent funding round, which includes the participation of investors such as Astra International, Warburg Pincus, KKR, Meituan-Dianping, Tencent, Google, and Temasek.
Source : Tech in Asia | Tech Crunch | e27.co | Channel NewsAsia
Proud
81%
Sad
3%
Excited
5%
Indifferent
2%
Inspired
3%
Amazed
7%