List of famous guitarists born who were born in Southeast Asia, listed alphabetically with photos when available.
Many of these guitar players from Southeast Asia are legends in the music world, each with their own innovative styles of play.
If you play guitar, whether acoustic or electric, then these famous Southeast Asia guitar players should be people you look up to.
These are some of the best guitarists that have ever picked up the instrument, and whether they play rock, blues, metal or folk, these men and women are considered legends.
NICK DRAKE
Nationality: England
Birthplace: Yangon, Myanmar
Nicholas Rodney Drake — known as Nick Drake — was an English singer-songwriter and musician, known for his acoustic guitar-based songs. He failed to find a wide audience during his lifetime but his work has gradually achieved wider notice and recognition.
Drake signed to Island Records when he was 20 years old and was a student at the University of Cambridge, and released his debut album, Five Leaves Left, in 1969
ELY BUENDIA
Nationality: Philippines
Birthplace: Philippines, Naga, Camarines Sur
Eleandre Basiño Buendia, popularly known as Ely Buendia, is a Filipino musician, writer and director who gained fame as guitarist, songwriter and lead vocalist of the popular Pinoy rock band Eraserheads.
MAN KIDAL
Nationality: Malaysian
Birthplace: Malaysia
Man Kidal (Kidal is the Malay word for left-handed) whose real name is Abdul Rahman bin Mahmood was born in Malaysia's southern state Johor. The title of 'left-handed' was given to hime because he earns playing guitar with the left hand.
Became active in the field of music since 1979 when he join the group 'The Lefthanded' and was renamed Lefthanded Group.
JOEY SANTIAGO
Nationality: United States of America
Birthplace: Manila, Philippines
Joseph Alberto "Joey" Santiago is a Filipino-American guitarist and composer. Active since 1986, Santiago is best known as the lead guitarist for the American alternative rock band the Pixies.
ABDEE NEGARA
Nationality: Indonesia
Birthplace: Indonesia
Abdee Negara is an Indonesian guitarist, back vocalist, songwriter and record producer. He is best known as Slank's guitarist with fellow guitarist, Ridho, and also has played with many national and international guitarist, including Paul Gilbert.
BALAWAN
Nationality: Indonesia
Birthplace: Gianyar Regency, Indonesia
Wayan Balawan, better known by the single name Balawan, is an Indonesian guitarist and songwriter. He is best known as a Batuan Ethnic Fusion guitarist and his ability to play double neck guitar.
IAN ANTONO
Nationality: Indonesia
Birthplace: Malang, Indonesia
Jusuf Antono Djojo or Ian Antono is an Indonesian guitarist and songwriter. He has collaborated with many other musicians, including Anggun, Iwan Fals, Nicky Astria, Doel Sumbang, Gito Rollies, Ebiet G Ade and Ikang Fawzi, he is best known as God Bless' lead guitarist since 1974.
MOHAMMAD RIDWAN HAFIEDZ
Nationality: Indonesia
Birthplace: Maluku, Indonesia, Asia, Southeast Asia, Ambon
Mohammad Ridwan Hafiedz or Ridho is an Indonesian guitarist, backing vocalist and songwriter. He is best known as Slank's guitarist and back vocalist along with another guitarist, Abdee Negara.
MARCUS ADORO
Nationality: Philippines
Birthplace: Philippines
Marcus Antonius Corpuz Adoro is the lead guitarist of the Eraserheads, one of the most popular bands in the Philippines during the 90's alternative rock explosion.
He currently goes under the stage name or band name, Markus Highway, or "markups" to his closest friends
TOHPATI
Nationality: Indonesia
Birthplace: Jakarta
Tohpati Ario Hutomo is an Indonesian jazz guitarist and songwriter. He is known as one of the most famous jazz guitarists in Indonesia. He has collaborated with many Indonesian musicians such as Glenn Fredly, Indro, Arie Ayunir and Shakila.
BUDDY ZABALA
Nationality: Philippines
Birthplace: Zamboanga City, Philippines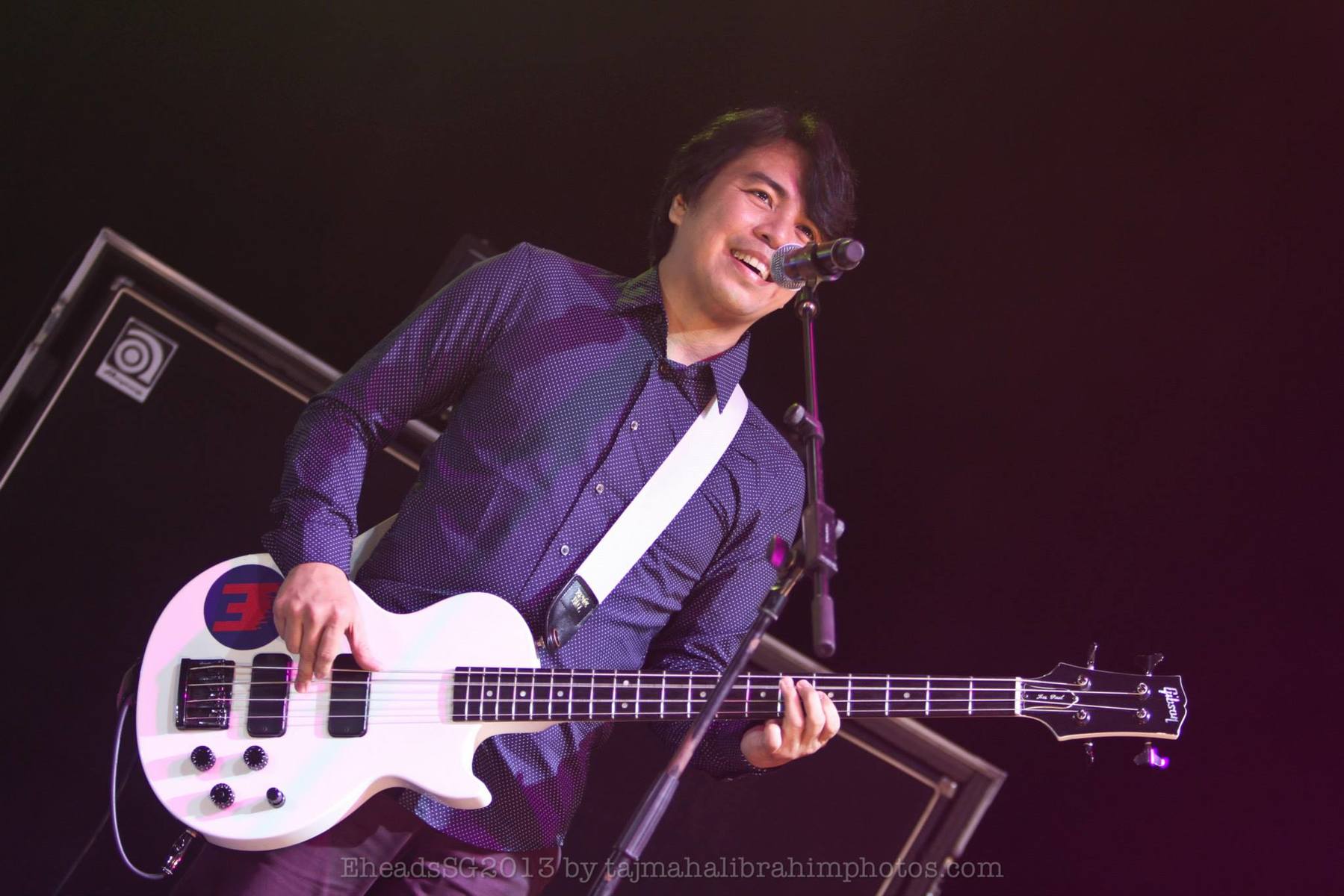 Hector "Buddy" Avanceña Zabala is the bassist of Filipino new wave band The Dawn, indie band Cambio, and widely known as the bassist of the formerly disbanded and now reunited alternative rock band, The Eraserheads.
DEWA BUDJANA
Nationality: Indonesia
Birthplace: Indonesia, Sumba, West Sumba Regency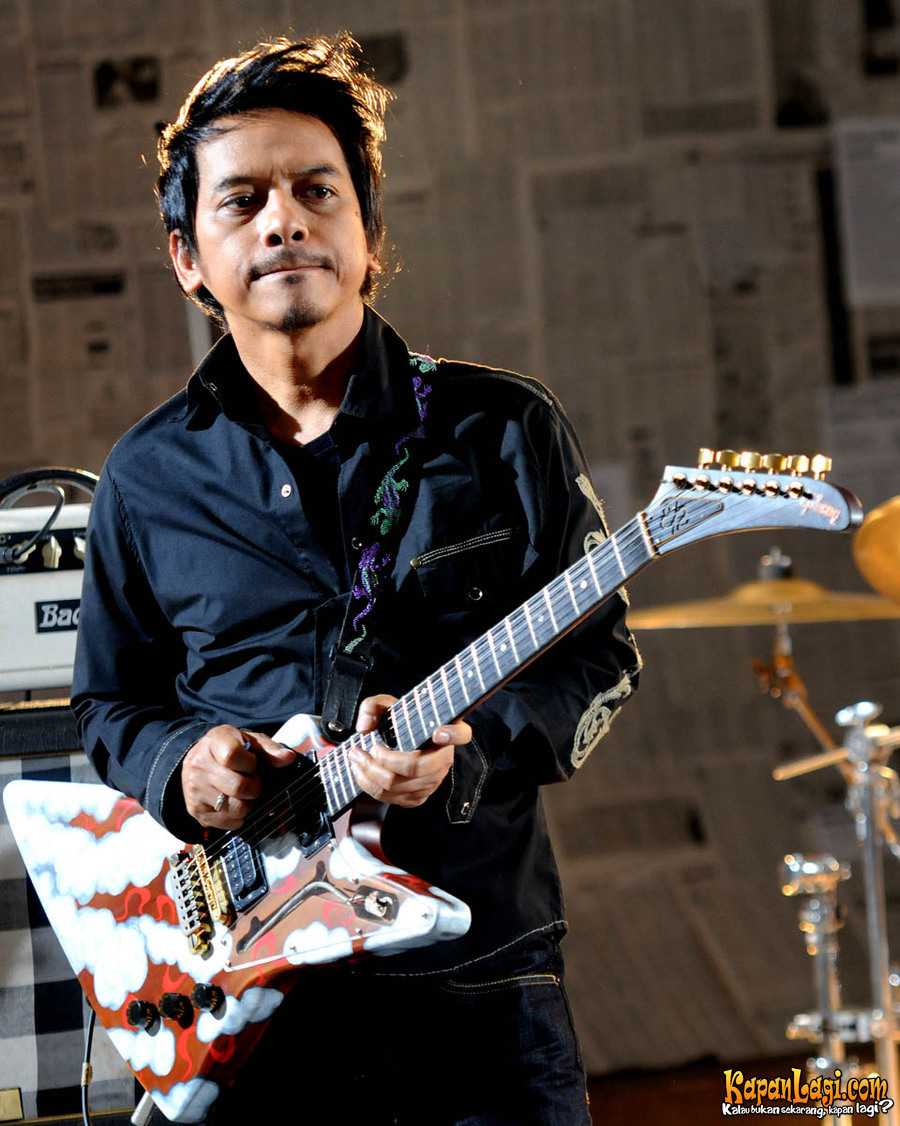 Dewa Gede Budjana or Dewa Budjana is an Indonesian guitarist, songwriter and composer. He is the lead guitarist and songwriter of the band Gigi.
ROSLI MANSOR
Birthplace: Singapore
Rosli's eclectic music career has taken him across diverse genres, both in and out of a studio as a recording and live session guitarist, as well as a soundtrack composer for Singapore short films, theatre plays and cable television.
His versatility and talents are further attested by his latest endorsement by the legendary amp behemoth, Marshall Amplification, with many other major brands on the list, both past and present.
Released in 2007, Dragged not only marked his debut but was also Singapore's first full-fledged rock guitar instrumental album. His second and follow-up album Deeper Than Purple was released in 2010 to rave reviews by local news publications TodayOnline, the Business Times and others.
RAMA CLAPROTH
Birthplace: Bandung, Indonesia
He began playing guitar at age 10, figuring out Jimi Hendrix, Stevie Ray Vaughan, and Albert King licks from his record collection.
At age 14, he formed a band called Jaque Mate with his two younger brothers Arya and Joshua. During the years he was obsessed with the blues and took blues lessons from whom he was taught by now father-in-law Indonesian blues guitar legend Alpha de Fretes.
Apart from his band, Jaque Mate, Rama is also an endorser and a clinician for Fender Musical Instruments in Indonesia.
ZEE AVI
Nationality: Malaysia
Birthplace: Miri, Malaysia
Zee Avi, PBK is a Malaysian singer-songwriter, guitarist, and ukulele player.
She is also the winner of the The International Youth Icon Award in 2011 in her birth home Sarawak which has lead to inspirational speaking engagements to young people around the world. She has lived and sold albums all over the world.
IKE ISAACS
Birthplace: Yangon, Myanmar
Ike Isaacs was a jazz guitarist born in Rangoon, Burma, best known for his work with Stéphane Grappelli. Isaacs was an autodidact, and started playing professionally while he was a chemistry student at university.
In 1946 he moved to England, where he freelanced for many years; he played in the BBC Show Band, as well as with George Chisholm and Barney Kessel.
EKACHAI JEARAKUL
Birthplace: Ubon Ratchathani, Thailand
Ekachai Jearakul is a classical guitarist from Thailand whose born in Ubonratchathani province of Thailand. Ekachai studied guitar with Kiattipong Tangsakul at Yamaha Ubonratchatani at age 13.
REX GOH
Birthplace: Singapore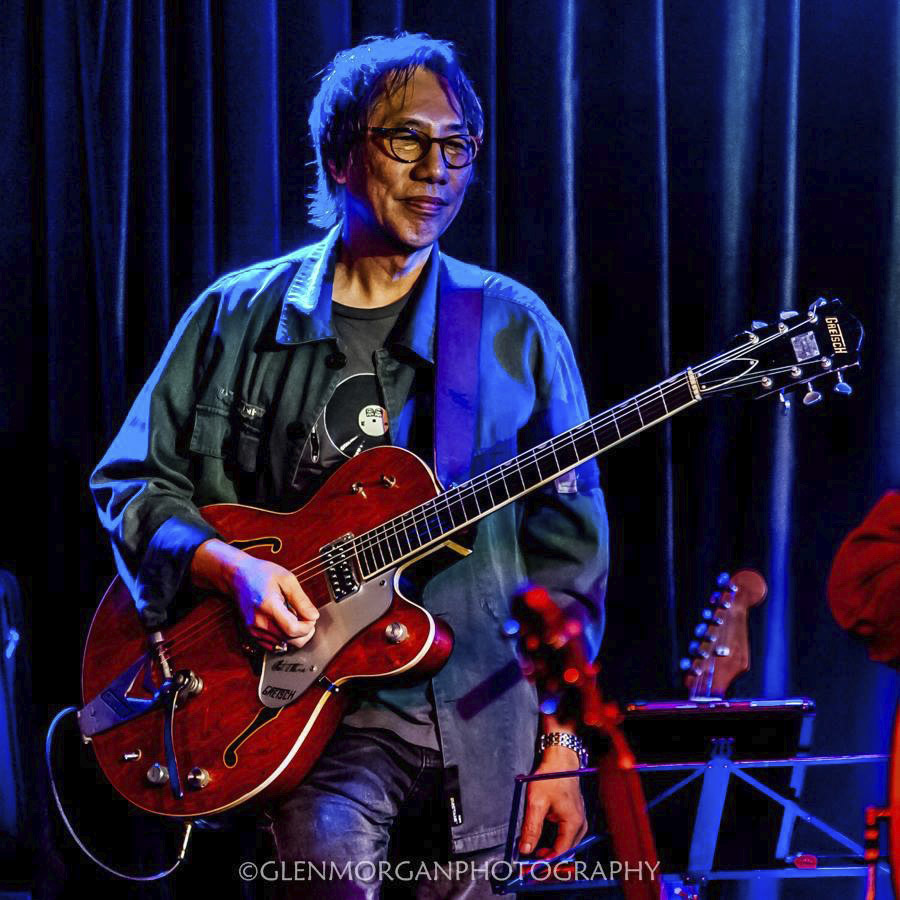 Rex Goh is a rock guitarist. In 1972 Goh moved to Australia. He has been a band member of various groups including Air Supply, QED, and Eurogliders.
Goh has also toured and recorded as a session guitarist with Savage Garden, Randy Crawford, Tom Jones, Guy Sebastian and Daryl Braithwaite.
Source : https://www.ranker.com/list/guitarists-from-southeast-asia/reference?ref=search