Credit by Thailan one and only F1 Driver, Prince Bira © Tumblr
It is surprising to know that at least, up to 2018, we have these three awesome Formula 1 drivers from Southeast Asia who had once make us proud with their involvement in the world's racing stage.
Seasia dug more information about them and it is very much pleased to share this legendaries' history with our readers.
It started with this royal family member from Thailand, in which his career history was way too awesome to tell.
Prince Birabongse Bhanudej Bhanubandh - THAILAND
Prince Birabongse Bhanudej Bhanubandh better known as Prince Bira of Siam (now Thailand) or by his nom de course B. Bira, was the first and remains the only Thai to drive in Formula One.
He raced in Formula One and Grand Prix races for the Maserati, Gordini, and Connaught teams, among others. He also was an Olympic sailor in the Melbourne Olympics, 1956 in the Star, Rome Olympics, 1960 in the Star, Tokyo Olympics, 1964 in the Dragon and the Munich Olympics, 1972 in the Tempest.
In the 1960 Games he competed against another former Formula One driver, Roberto Mieres, who finished 17th, ahead of the prince at 19th.
Birabongse was the only Southeast Asian driver in Formula One until Malaysia's Alex Yoong joined Minardi in 2001.
Prince Bira was not only a racing driver, he was also a pilot of gliders and powered aircraft. In 1952 he flew from London to Bangkok in his own twin-engine Miles Gemini aircraft.
His racing records were too awesome and you may learn more details from this link.
Prince Bira died at Barons Court tube station in London on 23 December 1985.
Alexander Charles Yoong Loong - MALAYSIA
Alexander Charles Yoong Loong is a Malaysian professional racing driver of Han Chinese and English parentage.
Yoong began his career in saloon cars before moving into the Proton one-make series. He later raced in single-seater cars where he won the Malaysian Championship in 1995. He moved into Formula Renault in 1996 with help from sponsors but finished outside the top-10.
Yoong consulted his father who believed his son would succeed in lower categories.
Yoong decided to drive in Formula Three but dropped out in 1999 after withdrawal from his sponsors. He subsequently went into Formula 3000 and managed to improve despite a horrific crash at Spa-Francorchamps during the season. Yoong also raced in Formula Nippon where he achieved no success.
Yoong became the first Malaysian to race in Formula One with Minardi at the 2001 Italian Grand Prix and left the sport in 2002.
Yoong had a less successful career in CART World Series but had improved in the Porsche Carrera Cup with a less successful foray into V8 Supercars.
Yoong raced in A1 Grand Prix series between 2005 and 2008 and scored three victories. In between this, Yoong raced in the Le Mans 24 Hours. Yoong worked for Lotus Racing as head of driver development and is also a commentator for Fox Sports Asia.
Yoong married Arriana Teoh, who was Miss World 1997 Malaysia in 2002 and has a son, Alister, born in 2003.
RIO HARYANTO - INDONESIA
Rio Haryanto, born 22 January 1993 is an Indonesian racing driver who raced for Manor in Formula One for the first 12 races of the 2016 Formula One season.
As of 2018, he is the first and only Indonesian F1 driver.
Haryanto has been linked to the Virgin Racing/Marussia F1/Manor Racing team since his first GP3 season with Manor in 2010, as he has driven for junior teams with its backing since then.
Haryanto and 2012 GP2 Series teammate Max Chilton drove for Marussia in the first young driver tests of 2012, held in-season at Silverstone.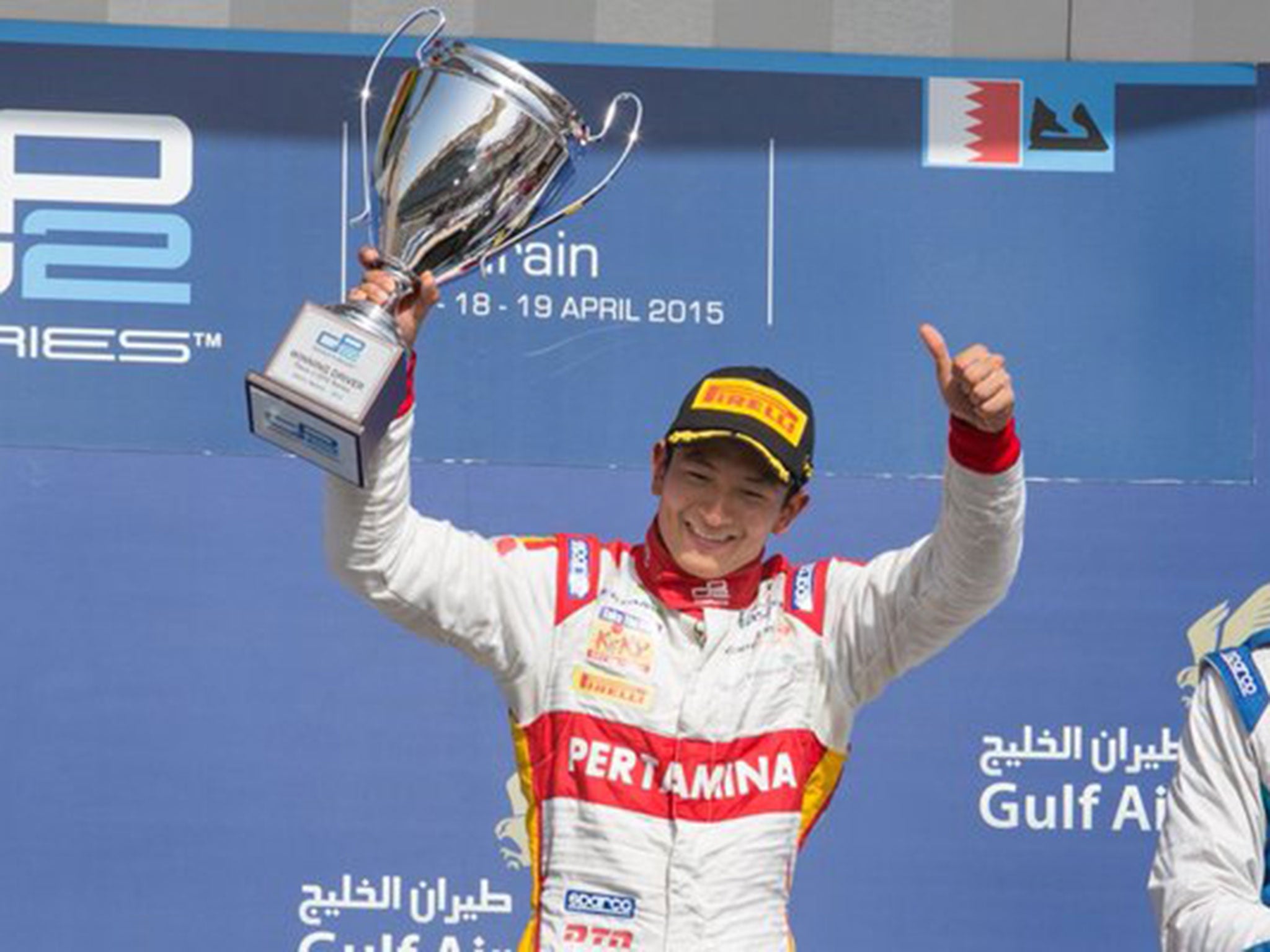 Running over the course of two days, Haryanto completed three hundred kilometres of testing, satisfying one of the conditions to be eligible for a super licence and becoming the first Indonesian driver to qualify for one.
On 18 February 2016 Haryanto was confirmed as a driver of Manor Racing for the 2016 Formula One season alongside 2015 DTM Champion Pascal Wehrlein.
He made his debut at the 2016 Australian Grand Prix, however, got off to a rocky start with an incident in the pit lane during practice.
On 10 Aug 2016, Manor confirmed that they were demoting Haryanto to reserve due to the lack of sponsorship with Esteban Ocon announced as his replacement.

Source : Various sources including Wikipedia, Sports24My
Proud
78%
Sad
9%
Excited
5%
Indifferent
4%
Inspired
0%
Amazed
4%