Credit by Henry Golding © GQ
PEOPLE
Malaysia
Meet Henry Golding, The Next Hollywood Star In the Making
Is it too early to talk about Henry Golding's next film?
Sure, Crazy Rich Asians is all the rage right now, but do yourself a favour and leave a slot in your Google Calendar open for the week of Sep 14 -- that's when the Asian actor of the moment is making his second Hollywood appearance in just two months, Channel NewsAsia reported.
Paul Reig's A Simple Favour, which began filming in Canada around the same time as Crazy Rich Asians last year, is a mystery thriller starring Gossip Girl star Blake Lively and Pitch Perfect's Anna Kendrick.
Anna plays mum blogger Stephanie, whose mysterious friend Emily (played by Lively) suddenly disappears. The British-Malaysian Golding plays Sean, Emily's similarly curious husband.
A Simple Favour is based on the Darcey Bell novel.
Nothing's as simple as it seems. Grab a 🍸 and watch @AnnaKendrick47, @BlakeLively and @HenryGolding in #ASimpleFavor in theaters September 14. pic.twitter.com/kFcDDZBk3J

— A Simple Favor (@ASimpleFavor) August 15, 2018
But what else do you really know about this male actor? Keen to check this information down here:
1. Henry was born on Feb. 5, 1987, in Sri Aman, Malaysia. His father is from England and his mother is from east Malaysian state Sarawak.
2. With a name like Golding it's easy to think his roots are American. He grew up in London, and then relocated to Singapore to pursue opportunities.
3. The actor tied the knot with TV host Liv Lo in August 2016 after five years together. Judging from their Instagram photos, Henry and Liv are crazy about each other.
4. Prior to Crazy Rich Asians, Henry worked as a presenter and travel host on BBC's The Travel Show. As a kid, he spent much of his time working at a barbershop in the UK, so yes, he knows how to cut and style hair. "I went into an apprenticeship, starting off as a shampoo boy -- just through the trenches," he previously told the HuffPost. Henry eventually worked his way up and was recognized by Richard Ward Hair and Metrospa in London.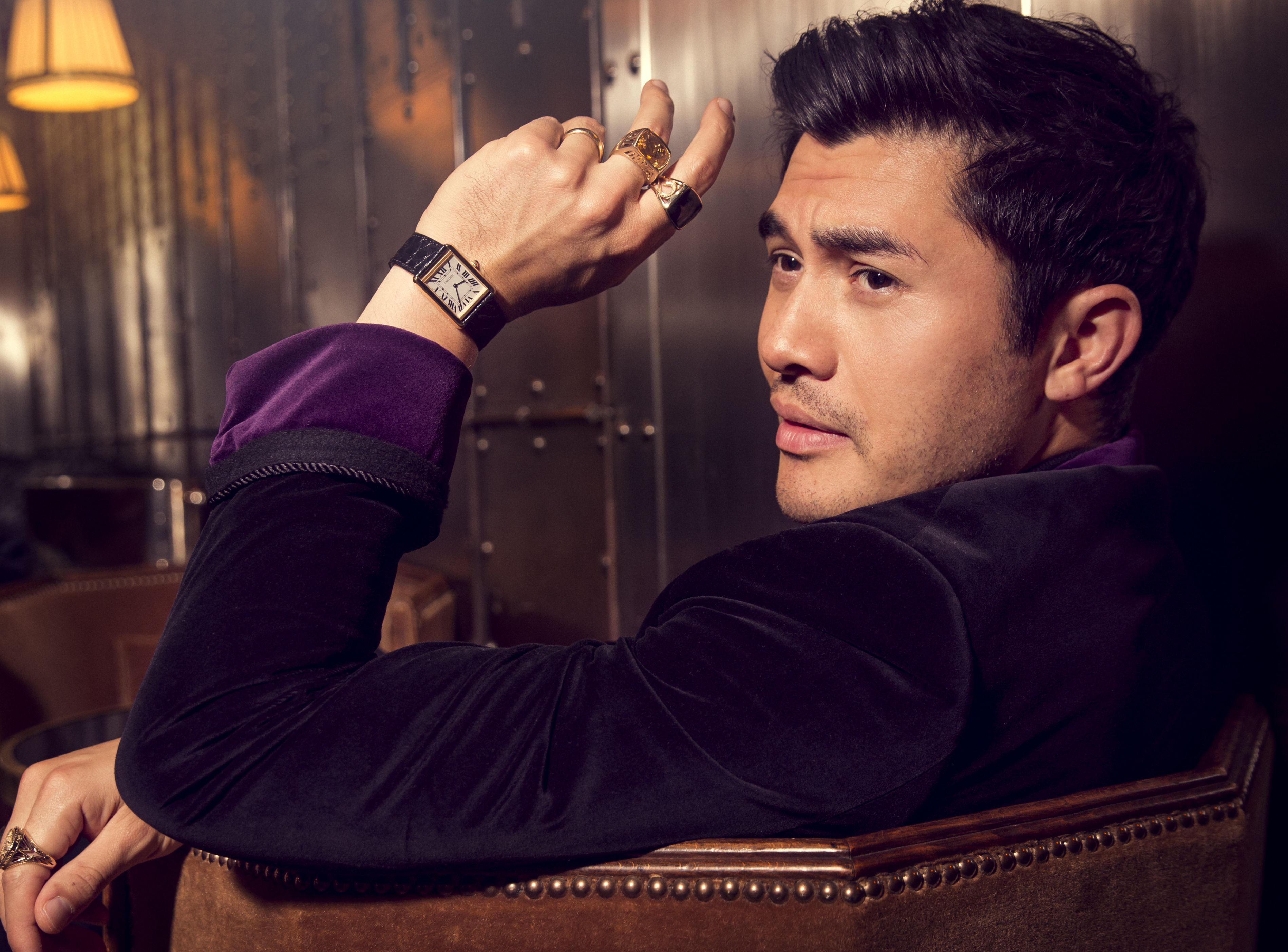 5. In an interview with The Blisscipline in 2010, Henry revealed that college just wasn't for him. "That format of education and learning wasn't the sort of way that my brain works. I'm more hands-on," he explained. "Thankfully, my parents were fully supportive of my choices and they pretty much gave me free reign."
6. Some people might compare him to George Clooney. Clooney has that "Hollywood smile" that endears people to him.
Good luck, Henry! Keep shining and continue to make us proud with your best acting scenes!

Source : Channel NewsAsia, TVOvermind.com
Proud
0%
Sad
0%
Excited
0%
Indifferent
0%
Inspired
0%
Amazed
0%