Credit by KLIA Ekspres © KLIA Ekspres
Malaysia's Express Rail Link Sdn Bhd (ERL), the company that operates Kuala Lumpur International Airport (KLIA) Ekspres and Transit services, has announced a partnership with online travel agent Traveloka.
"This partnership is in sync with ERL's mission to provide fast, impeccable service that is reliable and comfortable for travelers," Noormah Mohd Noor, CEO of ERL said to Antara in Kuala Lumpur, Malaysia on Monday.
Noormah went on to say that ERL was proud to partner with an online travel agent as popular as Traveloka, whose headquarters is in Jakarta, but its popularity is also significant in Southeast Asian countries such as Malaysia, Singapore, Thailand and Vietnam.
The partnership is also expected to add to ERL's distribution line.
"Now, aside from buying tickets from the KLIA Ekspres counter, website and mobile application, travelers can easily plan their trips because they can also buy KLIA Ekspres tickets using the Traveloka mobile app," said Normah.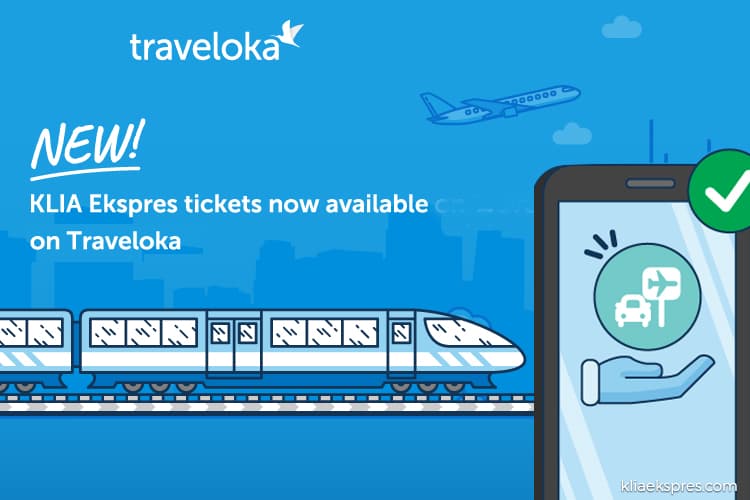 Traveloka country manager for Malaysia and Singapore, Halif Hamzah, said that Traveloka's commitment to providing convenient ways for travelers to book trips was reflected in this partnership with ERL, hence the commitment to keep expanding product reach.
Travelers are now able to easily purchase KLIA Ekspres tickets alongside airline tickets and hotel rooms, so that airport transfers are more convenient. People can worry less about traffic congestion.
"To buy ERL tickets, [travelers] only need to download the Traveloka app from Google Play or the App Store, in the Airport Transport [section]. Then you can pick the origin and destination (KLIA or KLIA 2 to KL Central or vice versa), and the date and time of travel. Tap the 'Train' tab and choose KLIA Ekspres," said Halif.
There are two types of ticket. One is for adults (13 years and above) and the other for children (2-12 years old).
Travelers should enter their contact details and review their orders before proceeding to payment. Following the payment, booking confirmation and e-ticket are sent via email.
"The electronic ticket can also be viewed at 'My Bookings' on the main page of the application. Flexi tickets are valid for every train on the route and date chosen for the ticket," he said.
To board the train, each passenger is given their own unique QR code.
He went on to say that to enter KLIA Ekspres, all passengers need is to have their e-ticket QR code scanned.
Marking the inauguration of the partnership, travelers may enjoy RM8.88 (US$2.14) off their KLIA Ekpres fare when purchasing tickets on the Traveloka app. This exclusive offer is available until Oct. 31. (mut)
Proud
0%
Sad
0%
Excited
0%
Indifferent
0%
Inspired
0%
Amazed
0%