The Ruler of Malaysia's Perak state, Sultan Nazrin Shah has been appointed patron of the Oxford University Centre for Southeast Asia Studies.
Oxford's Vice-Chancellor Prof Louise Richardson and Social Sciences Division head Prof Sarah Whatmore welcomed the Deputy Malaysia's King to the institution's historic Sheldonian Theatre for the launch of the centre on Oct 11, 2018 (Wednesday, Oct 10 in the United Kingdom).
According to the Oxford University news release, the centre would be part of the Oxford School of Global and Area Studies.
The centre is expected to create research and teaching opportunities to be shared across several departments including Geography and the Environment, Anthropology and Museum Ethnography, Politics and International Relations, Development Studies, and History.
"Establishing Southeast Asia Studies as an area of dedicated focus will further strengthen the university's research and global reach," said the university.
Sultan Nazrin in welcoming the initiative for the centre said at the event, Oxford University would make a significant contribution to the global academy by creating a dedicated focus for research and teaching excellence in Southeast Asia Studies.
"Very few universities in the world can match Oxford for the range and intensity of its academic expertise.
"This ambitious, thoughtfully-integrated knowledge enterprise will put Southeast Asia at its heart, benefiting both the citizens of the ASEAN (Association of Southeast Asian Nations) countries and the people of the wider world," said Sultan Nazrin.
Sultan Nazrin, who serves as Chancellor of the University of Malaya, is a political economist and active scholar with a longstanding interest in the socio-economic development of Malaysia and its surrounding region.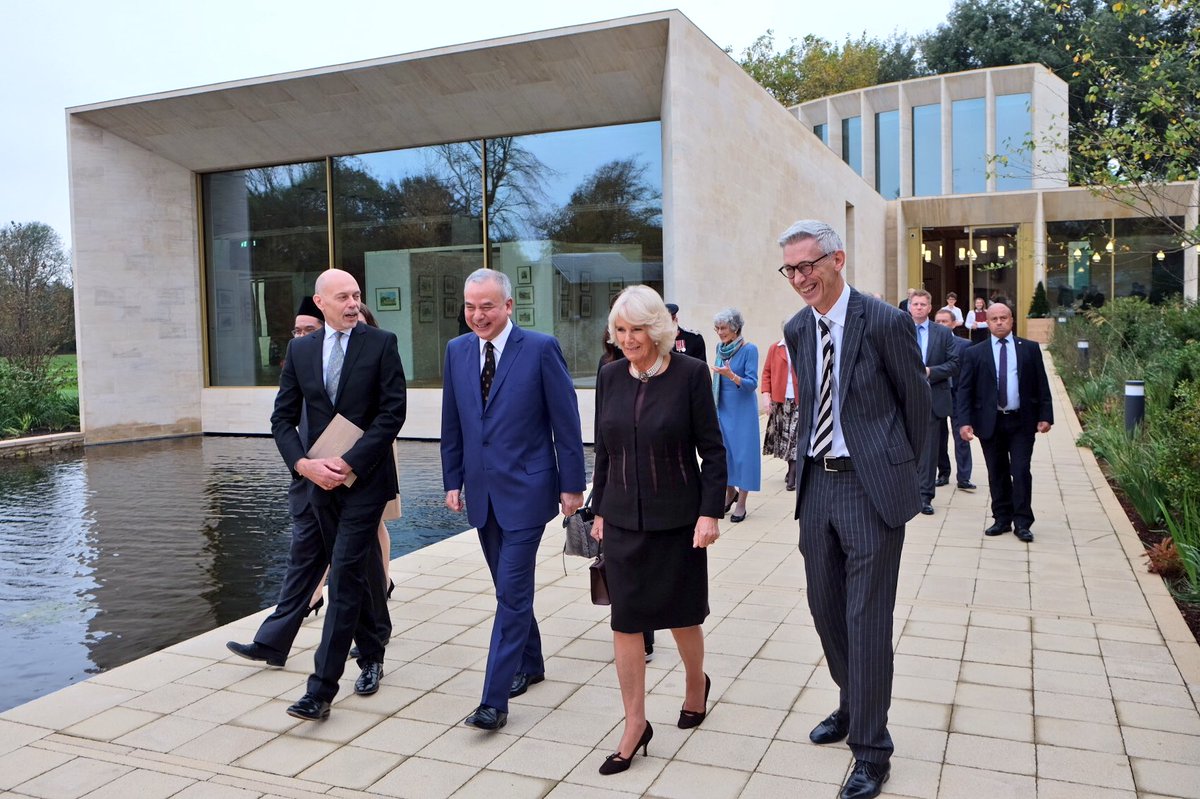 An Oxford graduate in Philosophy, Politics and Economics (BA Hons), he also holds higher degrees in Public Administration (Masters) and Political Economy and Government (PhD) from Harvard University.
Oxford was last week rated overall number one in the Times Higher Education World University Rankings for a third successive year.
Oxford is also currently top-ranked in both the Social Sciences and Medical Sciences.
Sultan Nazrin has served as co-chair of the United Nations High-Level Panel on Humanitarian Financing, as well as Malaysia's Special Envoy for Interfaith and Inter-Civilisational Dialogue at the United Nations Alliance of Civilisations (UNAOC).
The Perak Ruler is also Patron of the Malaysia International Islamic Financial Centre; Fellow of the Chancellor's Court of Benefactors at the University of Oxford; Vice-Chair of the Board of Trustees of the Oxford Centre for Islamic Studies; Honorary Fellow of Worcester College, Oxford, and of Magdalene College and St Edmund's College, both at Cambridge.
Sultan Nazrin is the author of Charting the Economy (Oxford University Press, 2017) and has published academic papers on the history and the economy of Malaysia.

Source : Free Malaysia Today