Credit by
IMF-World Bank Annual Meetings in Bali, Indonesia ©
Okezone.com
Tourism Minister Arief Yahya said all one-day Bali tour packages offered to participants in the 2018 International Monetary Fund and World Bank Annual Meetings were sold out.
He said 2,600 tour packages to various destinations, including 600 one-day trips around Bali, have been sold so far, Liputan6.com reported.
"Statistically, 95 percent [of participants] bought Bali packages … trips to Lombok [in West Nusa Tenggara] and Labuan Bajo [in East Nusa Tenggara] were also on offer," Arief told reporters in Nusa Dua, Bali, on Friday.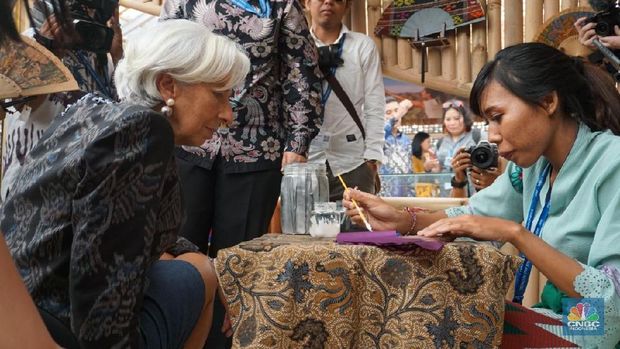 The Ministry of Tourism has put together 63 different tour packages, 33 of which involved one-day sightseeing trips, valued at between $75 and $2,000, Arief said. One of the packages is a three-day, two-night cruise to Labuan Bajo aboard a yacht, as reported by Jakarta Globe.
The Association of the Indonesian Tours and Travel Agencies (Asita) coordinates the arrangements.
Arief said he expects 20 percent of foreign participants in the IMF-World Bank meetings to return to Bali for holidays.
Around 34,000 people, including central bank governors and finance ministers from 189 countries, attended the annual event.
"The direct impact on tourism is estimated at Rp 1 trillion [$66 million] during the event," the minister said, as quoted by CNBC Indonesia.
The government made a forecast that Bali's economy will likely grow by 0.64 percent as a direct result of the IMF-World Bank meetings.
Proud
63%
Sad
3%
Excited
3%
Indifferent
3%
Inspired
0%
Amazed
28%