NATURE
Beyond
Winter in Southeast Asia: The Coldest Destinations in the Tropics
If you're like us who suffers the scourging heat every day, then you've also probably thought of escaping to a cold country where you can sport your sweater and not worry about sweating. Countries like Europe, Canada, and the US comes to mind, and those places can get a tad expensive just to experience a cool weather.
Looking at my wallet (and my saving), i am not sure if i can fly to those places today. Hmmm
Let's not worry. There are actually alternatives that offer the cool and cold breeze that we crave for, and you'd be surprised to find out that these places can be found in Southeast Asia.
Time to bring the temperature down a notch! The lower temperature is not the only reason why these places are cool.
1. Pyin Oo Lwin, Myanmar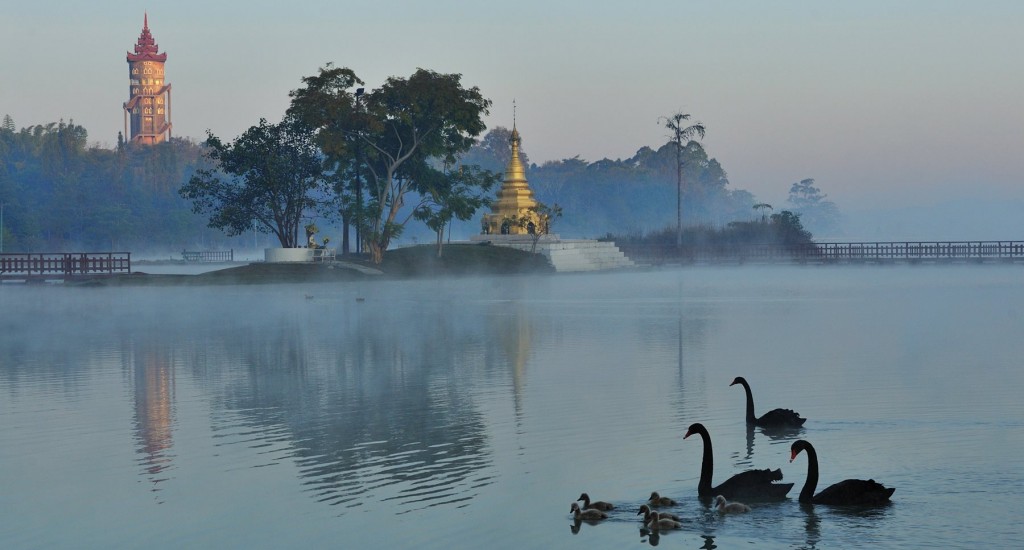 The city with an altitude of 1,070 meters (3510 ft) above sea level is a bustling place with an abundance of fresh fruits and flowers, mainly for the enjoyment of well-to-do locals. The mercury drops under 10 °C (50 °F) in winter, freezing by tropical standards. Travelers come for the refreshing air, beautiful scenery, and what remains of the Old World charm.
2. Sapa, Vietnam
Sapa has a lovely view and with a mean annual temperature of 15.4 °C (59.7 °F), making it favourite summer getaway spot for wealthy businessmen and an ideal place for everyone. Today, "the Tonkinese Alps" is still worth visiting for its rich culture of Hill Tribe minorities and breathtaking views of lush mountains and rice fields.
3. Xam Neua, Laos
Xam Neua is one of the most remote places in Laos. The real reason why travelers come to this quiet town tucked away in the northeast corner of the country is to use it as a jumping point for waterfalls and caves near Vieng Xai, Hintang Archaeological Park, as well as other eco-tourism sites in the province.
4. Loei, Thailand
For a local experience in Thailand, look no further than Loei. The whole province in general has a cooler temperature compared to the rest of Thailand, which makes it downright enthralling for local Thai tourists who fancy spending their leisure time at the kitschy riverside town of Chiang Khan and relish the chance to wear their winter clothing at Phu Ruea National Park, said to be the coldest place in the country (Mt Phu Ruea is 1,365 m or 4,478 ft tall).
5. Lake Sebu, Philippines
While Baguio is the go-to cool destination in Northern Philippines, Lake Sebu is dubbed the Summer Capital of the Southern Philippines. Situated on an elevation of approximately 1,000 metres (3,300 ft) above sea level, the temperature here rarely rises over the 25 °C (77 °F) mark. Aside from the eponymous lake and the legendary dream-weavers, there is also the famous Seven Falls which makes for a great location for the zipline.
6. Cameron Highlands, Malaysia
Among other spots that we have on the list, Cameron Highlands has to be the most convenient one to visit. Local tourists flock to the former British hill station to pick plump strawberries, shop for fresh produce, sip cups of hot brews, as well as scarf down piles of scones. If these things are not your cup of tea, there are enough hikes, places of worship and plant nurseries to keep you busy, all with the usual trappings of a modern tourism spot.
7. Bokor, Cambodia
Situated at 1,048 meters (3,438 ft) above sea level, Bokor Hill Station is blessed with stunning views of Kampot Town, the Sihanoukville coastline, the Gulf of Thailand, and an all-year-round cooling mountain climate ranging from 15 to 25 °C. The main pull of this former hill station built by the French colonialist, however, is the eerie charm courtesy of the abandoned ruins dotting the area.
8. Dieng Plateu, Indonesia
With scenes of misty hills, colourful lakes, volcanic craters, and 8th century Hindu temples, the caldera complex which sits at 2,000 metres (6,600 ft) above sea level really lives up to its name ("Dieng" means "the Abode of Gods"). The plateau has an average annual temperature of 14 °C (57.2 °F) making it ideal for planting tea and mountain papaya (Carica pubescens), a must-buy when you're in town.
Source : Travel 360 | Windowseat.ph
Proud
44%
Sad
5%
Excited
14%
Indifferent
6%
Inspired
11%
Amazed
20%