Credit by Bali © Agoda
TripAdvisor®, the travel planning and booking site, today announced the winners of its Travelers' Choice® awards for destinations, recognizing travelers' favorite places around the world. This year, Bali, Indonesia is the global winner.
Award winners were determined using an algorithm that took into account the quantity and quality of reviews and ratings for hotels, restaurants and attractions in destinations worldwide, gathered over a 12-month period, as well as traveler booking interest on TripAdvisor. The awards honor 418 outstanding destinations in 24 lists across the globe.
"We're excited to reveal our community's favorite travel destinations for 2017 and recognize these iconic places with Travelers' Choice awards," said Barbara Messing, chief marketing officer for TripAdvisor.
Top 10 Traveller's Choice Destinations – World
1. Bali, Indonesia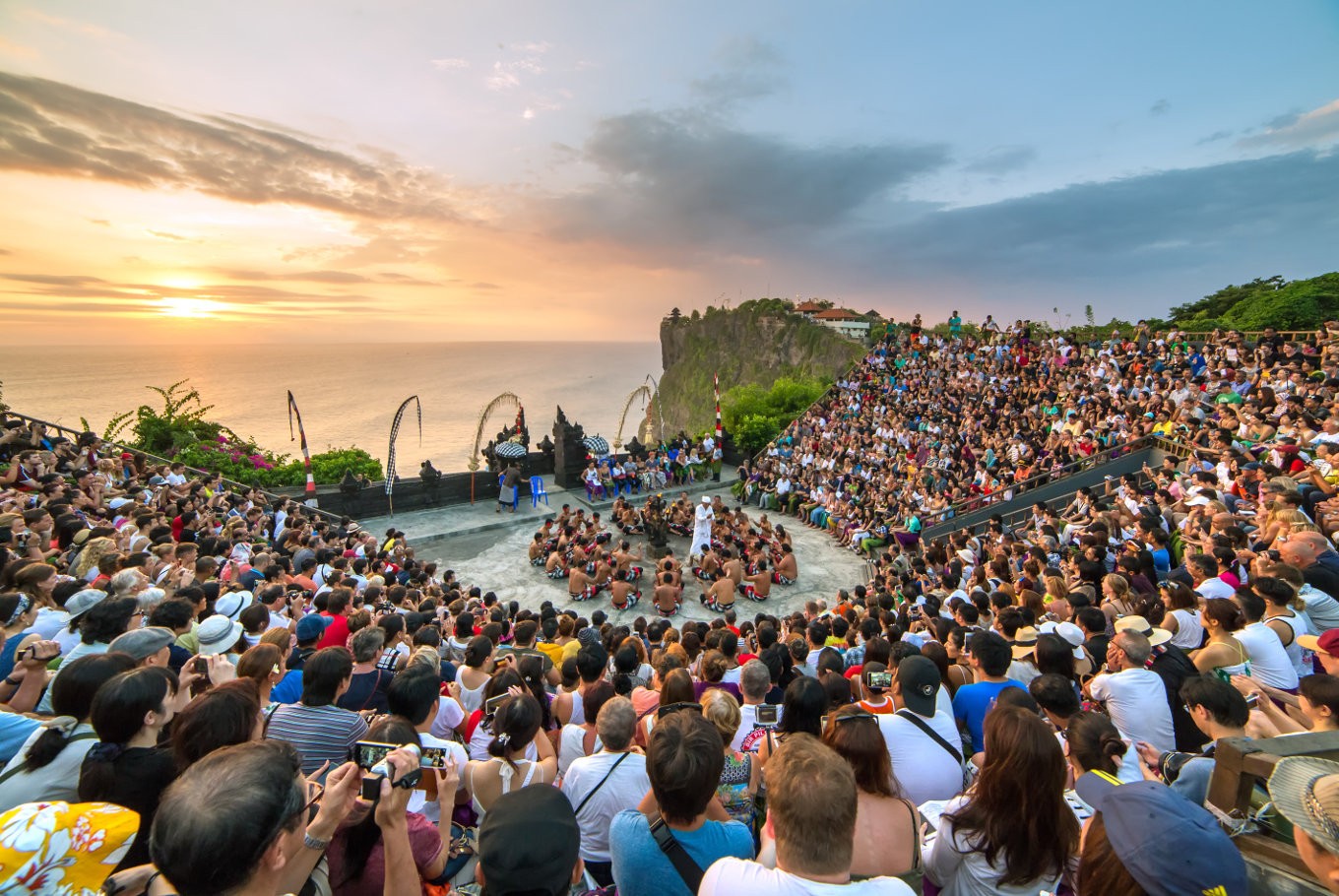 Bali is a living postcard, an Indonesian paradise that feels like a fantasy. Soak up the sun on a stretch of fine white sand, or commune with the tropical creatures as you dive along coral ridges or the colorful wreck of a WWII war ship. On shore, the lush jungle shelters stone temples and mischievous monkeys. The "artistic capital" of Ubud is the perfect place to see a cultural dance performance, take a batik or silver-smithing workshop, or invigorate your mind and body in a yoga class.
2. London, United Kingdom
The crown jewels, Buckingham Palace, Camden Market…in London, history collides with art, fashion, food, and good British ale. London has everything for everyone.
3. Paris, France
Lingering over pain au chocolat in a sidewalk café, relaxing after a day of strolling along the Seine and marveling at icons like the Eiffel Tower and the Arc de Triomphe… the perfect Paris experience combines leisure and liveliness with enough time to savor both an exquisite meal and exhibits at the Louvre.
4. Rome, Italy
Rome wasn't built in a day--and you'll need much more than a day to take in this timeless city. The city is a real-life collage of piazzas, open-air markets, and astonishing historic sites.
5. New York City, United States
Conquering New York in one visit is impossible. Instead, hit the must-sees – the Empire State Building, the Statue of Liberty, Central Park, the Metropolitan Museum of Art – and then explore off the beaten path with visits to The Cloisters or one of the city's libraries.
6. Crete, Greece
The birthplace of both the king of the Olympian gods and of modern European civilization, Crete is a Mediterranean jewel. It's rich with archaeological and mythological history that's reflected in its ancient ruins and cultural attractions.
7. Barcelona, Spain
Barcelona feels a bit surreal – appropriate, since Salvador Dali spent time here and Spanish Catalan architect Antoni Gaudí designed several of the city's buildings.
8. Siem Riep, Cambodia
When the morning light washes over the overgrown temples and ruins of Angkor Wat, a simple Siem Reap sunrise becomes a profound event. The ancient structures are contained within one of the largest religious complexes in the world. The complex and the 12th century Angkor Thom royal city are considered the main reasons to visit Siem Reap.
9. Prague, Czech Republic
The bohemian allure and fairytale features of Prague make it a perfect destination for beach-weary vacationers who want to immerse themselves in culture. You could devote an entire day to exploring Prazsky hrad (Prague Castle), then refueling over a hearty dinner at a classic Czech tavern.
10. Phuket, Thailand
Thailand's largest island is an international magnet for beach lovers and serious divers, who enthusiastically submerge themselves in the Andaman Sea. Blue lagoons and salmon sunsets make for a dream-like atmosphere, and indeed, a vacation here can feel a bit surreal.
Source : PR Newswire | TripAdvisor
Proud
86%
Sad
0%
Excited
0%
Indifferent
0%
Inspired
0%
Amazed
14%