Indonesians can now purchase US-made Tesla Model X electronic luxury cars with price tags starting from US$200,000.
As reported by The Jakarta Post, Prestige Image Motorcars, the sole Tesla motor car distributor in Indonesia, began exhibiting one of the cars at its showroom in Pluit, North Jakarta.
Prestige president director Rudy Salim said his company started receiving orders for the car in June with deliveries, beginning in September.
"Tesla cars have good prospects in the Indonesian market, considering they are not the most expensive among the super cars in the country," Rudy said.
Each Telsa cars is equipped with a battery that supports up to 350 kilometers of travel, much more than Indonesians generally needed, Rudy said.
A director of the Association of Indonesian Automotive Manufacturers (Gaikindo), Jongkie Sugiarto, said that Tesla cars would have their own fans in Indonesia.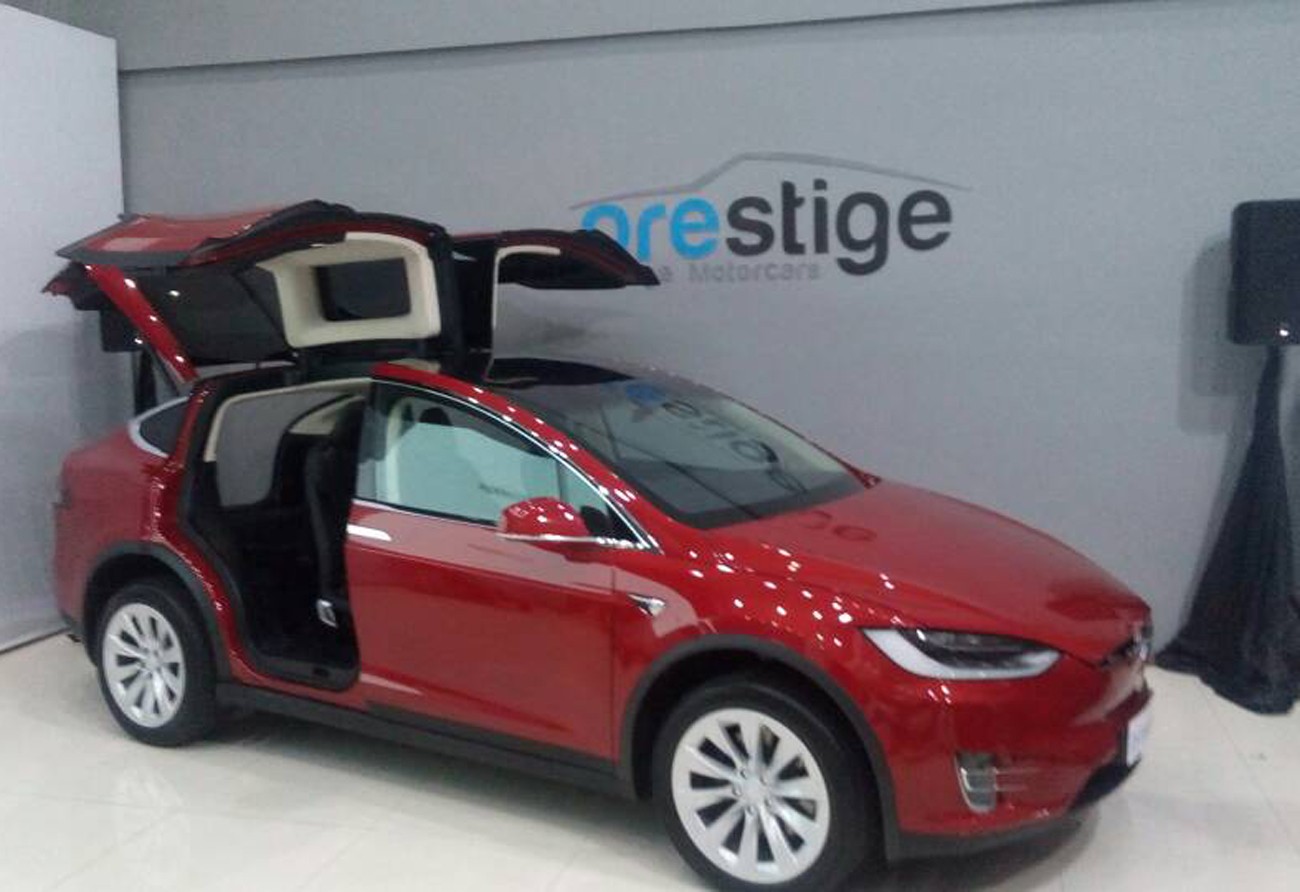 However, he said, luxury cars belonged to a specific and limited market, which did not grow significantly.
According to Gaikindo, the domestic sales of diesel and petrol cars in the first four months of the year increased by 5.71 percent to 373,407 from 352,072 in the same period of 2016.
Tesla Inc. of the United States was quoted by Reuters as saying in April 2 that its first-quarter vehicle deliveries jumped by 69 percent to 25,000 vehicles compared to the same period last year.
The Tesla Model X is a full-sized, all-electric, luxury, crossover SUV made by Tesla Inc. that uses falcon wing doors for access to the second and third row seats. The prototype was unveiled at Tesla's design studios in Hawthorne on February 9, 2012. The Model X has an official EPA rated 237–295 mi (381–475 km) range, and the combined fuel economy equivalent and energy consumption for the AWD P90D was rated at 89 mpg-e (23 kWh/100 km or 39 kWh/100 mi).
The Model X was developed from the full-sized sedan platform of the Tesla Model S. The Model X shares about 60 percent of its content with the Model S and weighs about 10 percent more, both are being produced at the Tesla Factory in Fremont, California. First deliveries of the Model X began in September 2015. As of December 2016, global deliveries totaled more than 25,000 units, and just after one full year on the market, the Model X ranked seventh among the world's best-selling plug-in cars.
Source :
The Jakarta Post | Tesla.com | Greencarcongres.com