In the previous article, Seasia has listed down the top five largest banks in respective countries based on The 2017 Global 2000 ranking.
This time around, we would want to widen more of the knowledge by providing you with the Top 10 Largest Banks in the whole region of Southeast Asia, based on their market value.
Could you think of other banks that accountability of doing well in this area? Seasia has it here;
(RANK 1) DBS Group - SINGAPORE
Market value: US$34.4 BILLION
Headquartered in Singapore, DBS is at the forefront of leveraging digital technology to shape the future of banking, and has been named "World's Best Digital Bank" by Euromoney.
The bank has also been recognised for its leadership in the region, having been conferred "Asia's Best Bank" by The Banker and Euromoney, and "Asian Bank of the Year" by IFR Asia. The bank has also been named "Safest Bank in Asia" by Global Finance for eight consecutive years from 2009 to 2016.
(RANK 2) BANK CENTRAL ASIA - INDONESIA
MARKET VALUE: US$32.1 BILLION
PT Bank Central Asia Tbk (BCA) is Indonesia's largest lender by market value and the second largest bank by assets. The bank has experienced a remarkable recovery from the Asian Financial Crisis in the late 1990s when the Indonesian banking system almost went bankrupt.
In terms of market capitalization, BCA is one of the largest companies in Indonesia. It provides both commercial and personal banking services through its 1000-plus branches across the country. BCA is partly controlled by the Djarum Group, one of Indonesia's largest conglomerates, with its businesses ranging from cigarette manufacturing to property development and management.
(RANK 3) OVERSEA-CHINESE BANKING - SINGAPORE
MARKET VALUE: US$28.8 BILLION
The Oversea-Chinese Banking Corporation (OCBC) was incorporated on 31 October 1932 through the merger of three Hokkien banks – the Chinese Commercial Bank Ltd. (established in 1912), Ho Hong Bank Ltd. (1917) and Oversea-Chinese Bank Ltd. (1919) – during the Great Depression.

When OCBC began operation in February 1933, it was already one of the strongest local banks in the Straits Settlements.
(RANK 4) UNITED OVERSEAS BANK - SINGAPORE
MARKET VALUE: US$25.6 BILLION
With a well-established global presence today and particularly in Asia, UOB has an understanding of Asian markets, corporate culture and business mindsets, which is matched by few.
Its strong foothold in Singapore, Malaysia, Indonesia, Thailand and China is well-placed to create greater access and growth in this region, for its customers.
(RANK 5) BANK RAKYAT INDONESIA (BRI)
MARKET VALUE: US$24.2 BILLION
BRI is the oldest bank in Indonesia. Its history was started back on 16 December 1895, when Raden Bei Aria Wiraatmaja founded a small financial institution with the name of De Poerwokertosche Hulp en Spaarbank der Inlandsche Hoofden. The institution was a mosque-based association, which function was to manage and disburse trusted fund to a community in a very simple scheme.

Over the years, the institution went through name changes and evolve with the surrounding conditions. In 1912, its name changed to Centrale Kas Voor Volkscredietwezen, and in 1942 – by Japanese ruling, it was changed to Syomin Ginko. In the independence era, Syomin Ginko was replaced by the name of Bank Rakyat Indonesia.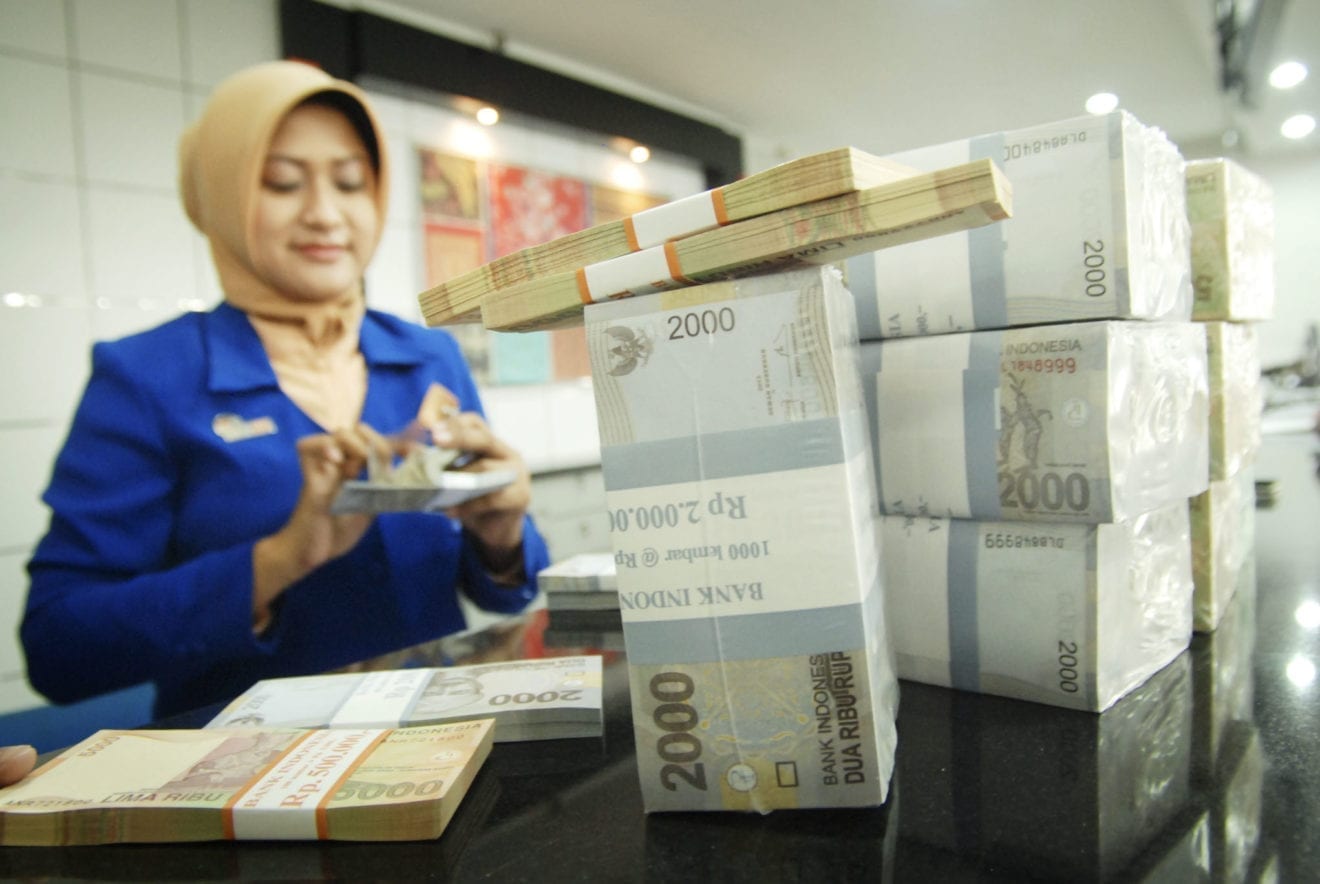 (RANK 6) BANK MANDIRI - INDONESIA
MARKET VALUE: US$24.1 BILLION
Bank Mandiri is Indonesia's largest financial institution by assets. Bank Mandiri offers businesses and individuals throughout Indonesia a full set of banking and non-banking products and services.
The company also serves international clients with subsidiaries, branches and representative offices in London, Hong Kong, Singapore, Malaysia, Timor Leste, Shanghai, and the Cayman Islands. Bank Mandiri was established as a consequence of the Asian Financial Crisis.
When the Indonesian financial sector had collapsed in the late 1990s, four state-owned banks (Bank Exim, Bank Bumi Daya, Bank Dagang Negara and Bapindo) were merged into Bank Mandiri as part of the government's bank restructuring program.
(RANK 7) MAYBANK - MALAYSIA
MARKET VALUE: US$20.7 BILLION
Maybank has an international network of over 2,400 branches and offices in 20 countries, employing 45,000 employees. In Malaysia, Maybank operates consumer, business and corporate banking as well as private banking services, through a network of 393 branch offices and more than 2,500 automated teller machines around the country.
The company operates 22 branches in Singapore providing a full range of banking and financial products and services. Maybank, through Maybank Philippines Incorporated, has 79 branches in the Philippines. Maybank also has a banking presence in all of the other Southeast Asian markets. It also operates branches major global financial centres like New York, London, Hong Kong and Bahrain.
(RANK 8) PUBLIC BANK BERHAD - MALAYSIA
MARKET VALUE: US$17.4 BILLION
Public Bank is the largest bank in Malaysia by shareholders' funds, second largest by market capitalization, just behind Maybank and third largest by total assets, behind Maybank and CIMB.
Public Bank currently offers a comprehensive range of financial products and services which include personal banking, commercial banking, Islamic banking, investment banking, share broking, trustee services, nominee services, sale and management of unit trust funds, bancassurance and general insurance products. Public Bank's strategy is centered on growth in the retail banking business particularly on the retail consumers and small and medium enterprises ("SMEs").
(RANK 9) SIAM COMMERCIAL BANK - THAILAND
MARKET VALUE: US$16.1 BILLION
Siam Commercial Bank, the first bank of Thailand, was informally established in 1904 as Book Club, and today it is a universal banking group. According to the Bank of Thailand, it is Thailand's fourth largest commercial bank in terms of total assets, deposits, and loans.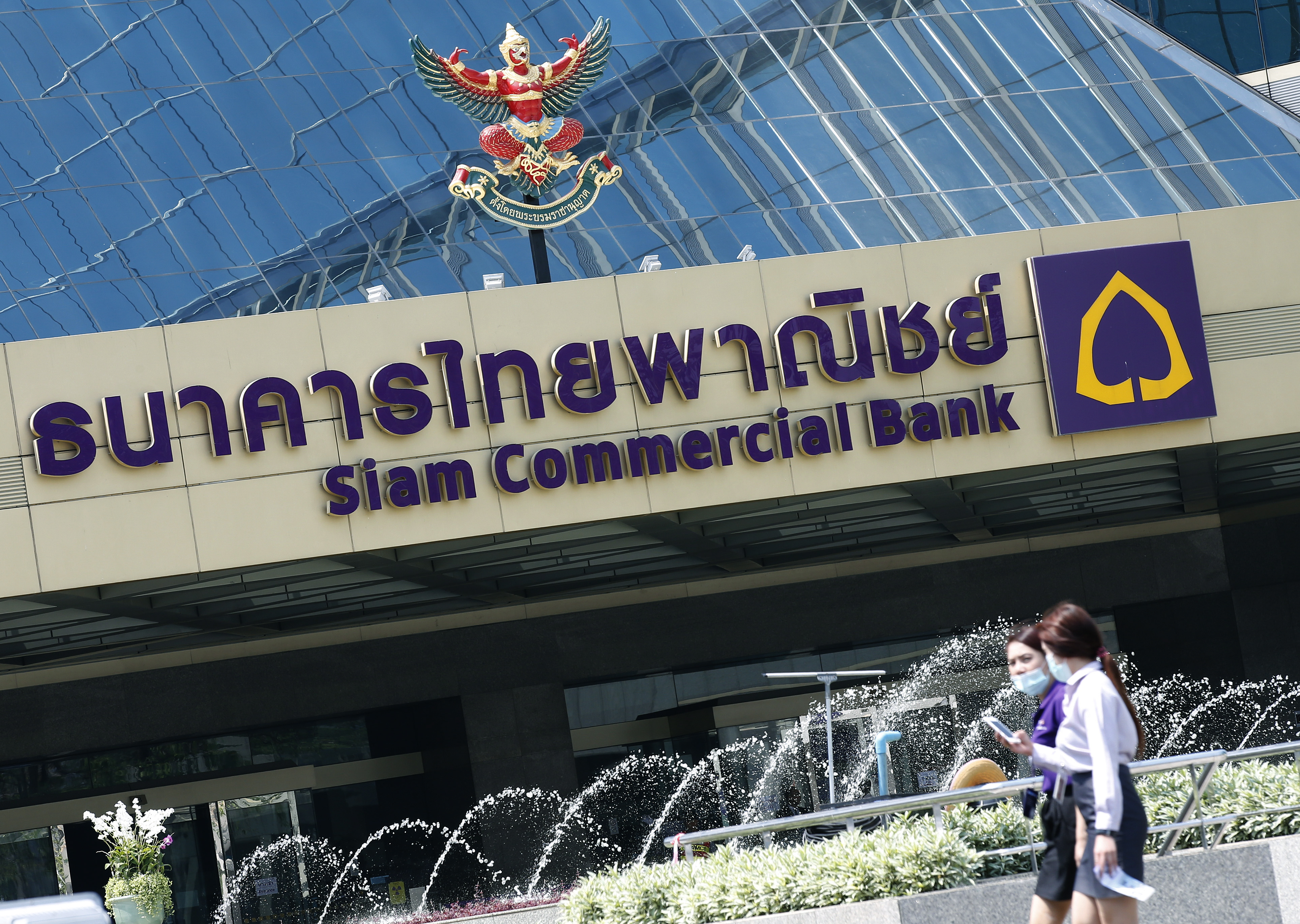 (RANK 10) CIMB BANK - MALAYSIA
MARKET VALUE: US$10.9 BILLION
CIMB Group Holdings Berhad is a Malaysian universal bank headquartered in Kuala Lumpur and operating in high growth economies in ASEAN. CIMB Group is an indigenous ASEAN investment bank, the largest Asia Pacific (ex-Japan) based investment bank and one of the world's largest Islamic banks. CIMB has a wide retail branch network with 1,080 branches across the region.
The group operates under several entities, which include CIMB Investment Bank, CIMB Bank, CIMB Islamic, CIMB Niaga, CIMB Securities International and CIMB Thai.
Source: Forbes.com