1. Punta Cana International Airport, Dominican Republic
The Caribbean airport has released mock-up images of its upcoming features, which include an impressive swimming pool meters away from the runway.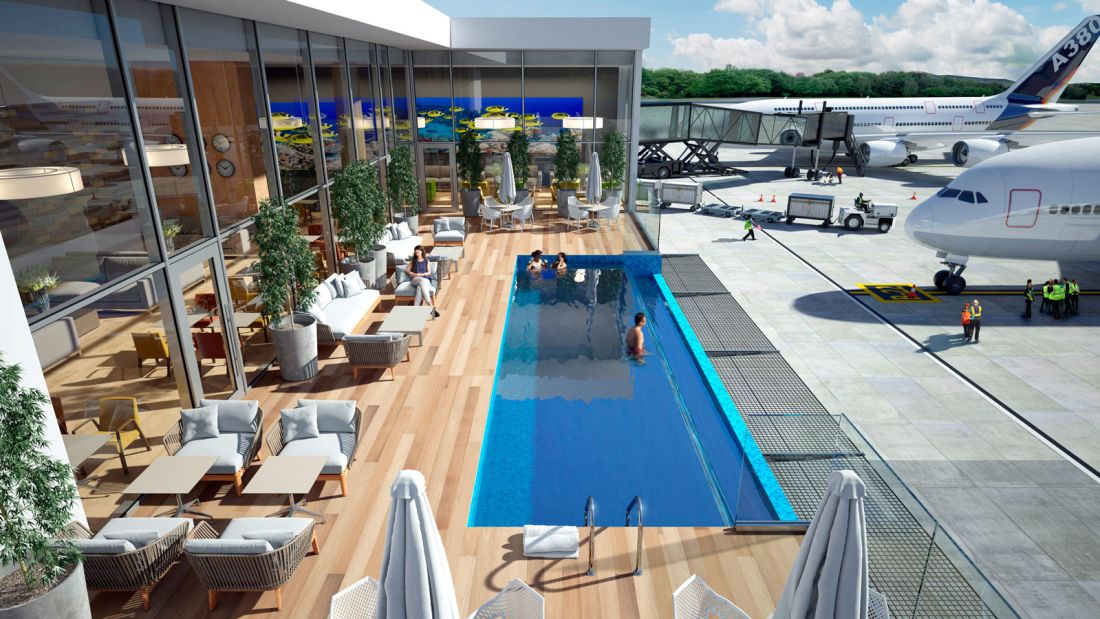 2. Punta Cana International Airport, Dominican Republic
The pool, which opens in December, is part of a new VIP lounge designed by Dominican architect Antonio Segundo Imbert.
3. Hyatt Regency Orlando International Airport, Florida
Travelers can cool off at this Roman-style splash pool while taking in views of planes landing and taking off from the runway.
4. Grand Hyatt Dallas Fort Worth Airport, Texas
The rooftop pool at Grand Hyatt DFW, which overlooks the runway, is filled with mineral-infused water.
5. Singapore Changi Airport
This highly rated airport's various plush amenities include a rooftop swimming pool located at the Aerotel Singapore Transit Hotel.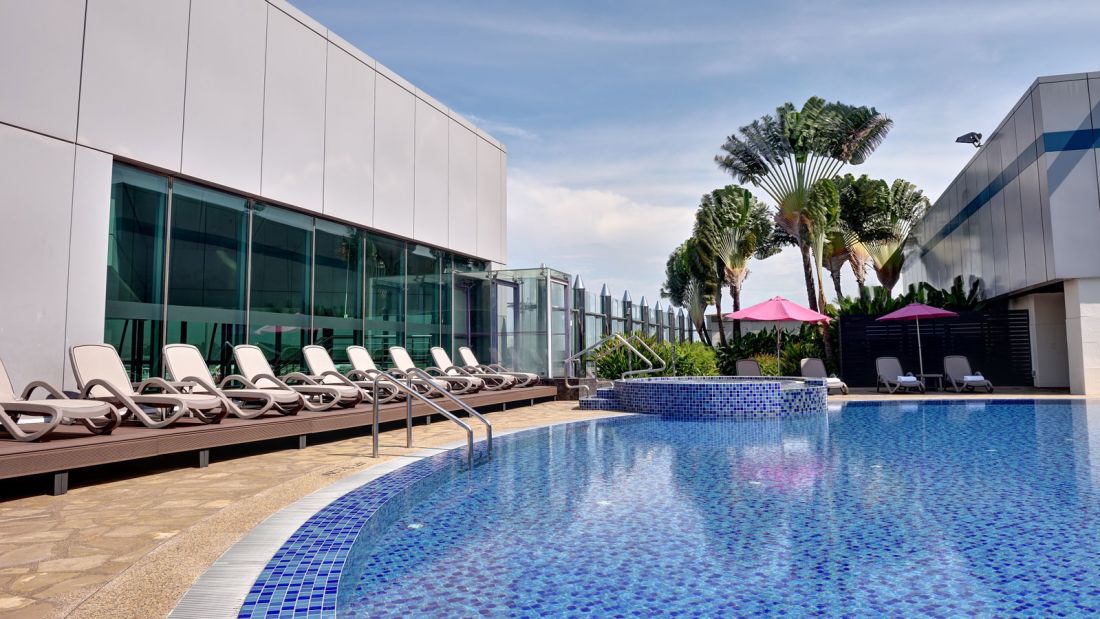 6. The Airport Hotel, Hamad International Airport, Qatar
The transit hotel at Qatar's main airport has a superb 25-meter swimming pool which is temperature-controlled.
7. Novotel Bangkok Suvarnabhumi Airport
This 25-meter swimming pool is surrounded by tropical gardens and even has a swim-up bar.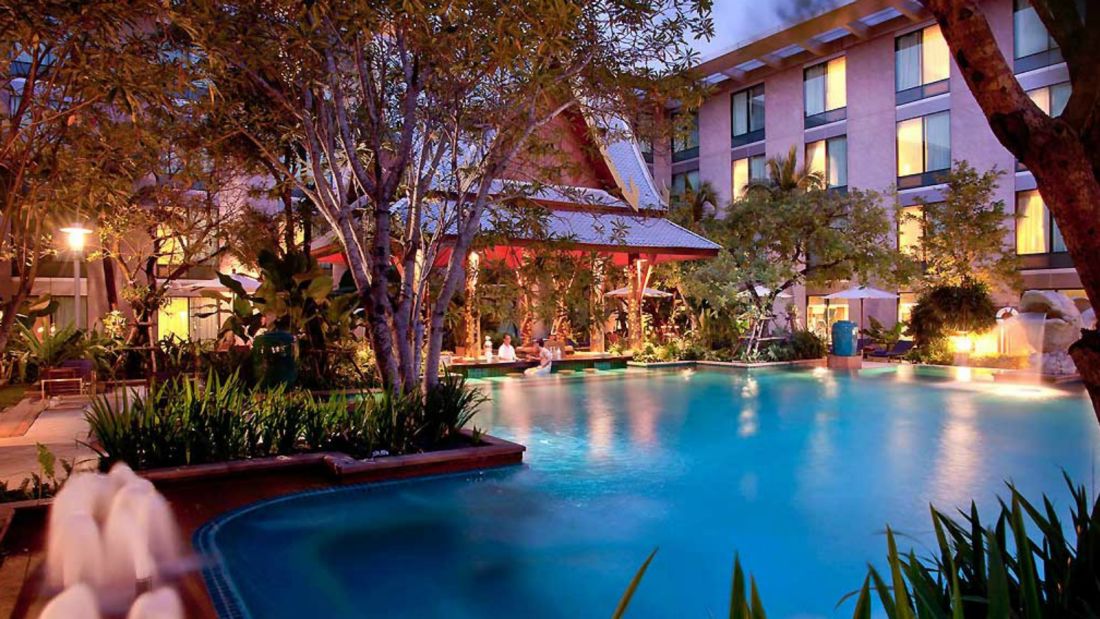 8. Fairmont Vancouver Airport, Canada
The mechanized three-lane lap pool at this soundproof airport hotel features a self-adjusting current.
9. Westin Detroit Metropolitan Airport
The only hotel in Detroit Metropolitan Airport boasts a notable pool with runway views.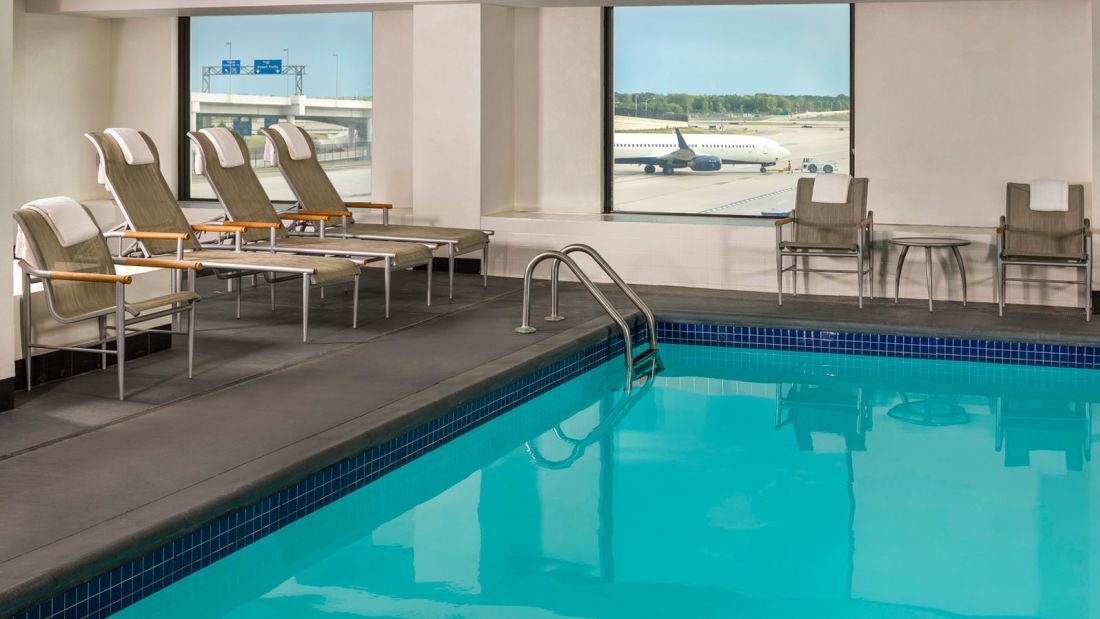 10. Hilton Munich Airport, Germany
The 17-meter heated indoor pool at Bavaria's largest airport is ideal for those who want to fit in a swim before or after their flight.

Source :CNN Travel